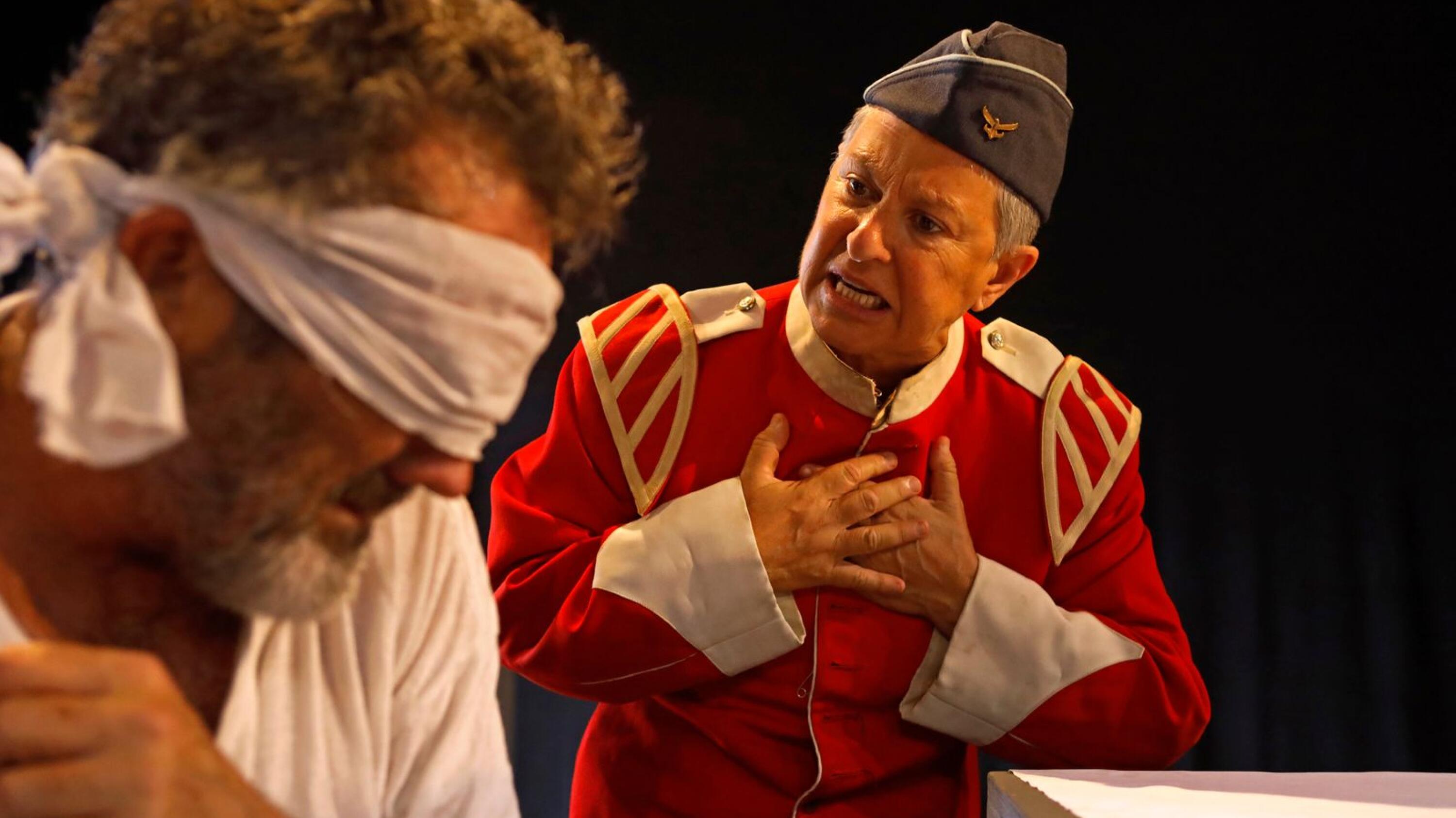 The production Oedipus at Colonus: #aftersophocles, directed by Mark Fleishman, premieres at the Baxter Flipside until Saturday February 18, at 7.30pm with Saturday matinees at 2.30pm.
Presented by the Baxter, in collaboration with Magnet Theatre, it forms part of the Reimagining Tragedy in Africa and the Global South research project (ReTAGS), funded by the Andrew W. Melon Foundation, in the Centre for Theatre, Dance and Performance Studies at the University of Cape Town. It follows on from the staging of Antigone (not quite/quiet) at The Baxter, in 2019.
Andrew Buckland joins Jennie Reznek (Creon) and Faniswa Yisa (Theseus) as Oedipus wanting to be buried in the land. Occupying that same space is a chorus of homeless occupiers who unwillingly become entangled in Oedipus' story. The chorus is played by graduates of the Magnet Theatre Fulltime Training and Job Creation Programme who make up the Magnet Theatre Youth Company. They tell their stories through the body, text and a sonic landscape.
This is a play about time, aging, and dying. It was written by Sophocles at the end of his life when he was an old man facing his own death.
It is also a play about a desperate desire to belong to the land. In this way the play, written in the 5th century BC, has relevance in the contemporary post-colonial, post-apartheid context in which issues of land hunger, dispossession, occupations and removals, continue to plague society.
It poses a question as to whether the wrongs of the past can ever really be forgiven.
The second production in this season of tragic reimaginings, is Mandla Mbothwe's iKrele le Chiza, an African tragedy based on a fragment from Homer's Odyssey, which will be staged at the Baxter in March.
Tickets for Colonus: #aftersophocles cost from R120 to R160. Book through Webtickets or at Pick n Pay stores. For block and schools' bookings or fundraisers, contact Leon van Zyl on leon.vanzyl@uct.ac.za or Carmen Kearns on carmen.kearns@uct.ac.za