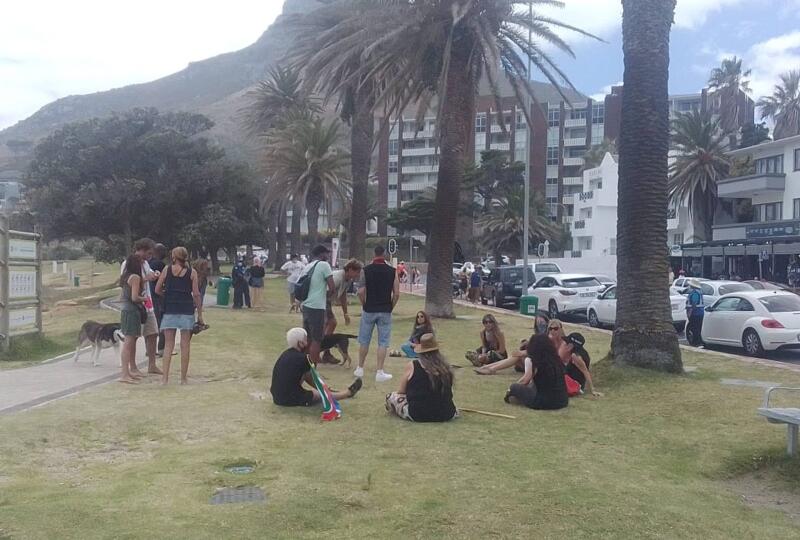 Beachgoers are now able to enjoy the sand and surf again after President Cyril Ramaphosa announced during his address on Monday that beaches, dams, rivers, parks and public swimming pools will be reopened subject to health protocols.
These public spaces had been closed since the last week of December to curb the rising number of Covid-19 infections.
The announcement came two days after some residents staged protests to demand the reopening of beaches.
On Saturday, January 30, a group gathered near Camps Bay in support of the protests that took place on different beaches including Blouberg and Muizenberg.
The protests were organised by a group under the hashtag #EndLockdownSA which circulated a message on social media platforms calling for protests on beaches across the province. They called on surfers, business people and vendors to take a stand. The group members said they did not want to speak to the press about the protest.
Colin Minners who works in Camps Bay as a parking guard said it started with one man last week who protested on his own calling for the opening of the beach.
"That message resonated with a lot of us working and living here," he said.
"We are with the protesters, we can feel the pinch in our pockets," he said.
He said they wish the group had organised with the locals or anyone who works in the area. "Had they done that, we would have had a bigger crowd. So they just came here and did their own thing, but we're with them and we understand the reasons behind this protest," he said.
He said the ban has been on for a long time and people are losing their jobs and livelihoods.
Sharing these sentiments, a street vendor, Musa Valeli said he's struggling to make ends meet. "I don't even know how I'm going to pay my rent this month," he said.
He said he's been working in the area for the past 10 years, but the beach ban has severely affected his income. "I come here to sell to most tourists and beachgoers and now that the beach is closed, no one comes in and that's a loss of business for me. I've had days where I went home empty-handed and this has never happened before," he said.
Following the address by the president, Mayor Dan Plato said the reopening of beaches will enable residents to make safe use of these spaces for recreation and mental well-being.
"We urge all residents to please adhere to the new regulations, to remain vigilant in order to continue limiting the spread of the virus as the national vaccination campaign is rolled out," he said.