A community garden that doubles as a learning centre for children in the Bo-Kaap has been broken into nine times this year.
The Bo-Kaap Helpers, a NPC that manages the garden within the Upper Leeuwen Road Park, are desperate for their safe, green, creative space to be protected.
Thieves have made off with spades, buckets, paint brushes, paint and even bins.
Program manager Mishkah Bassadien says they have 23 children between the ages of 6 and 15 that are taught about gardening at the Bo-Kaap Helpers' garden.
"Some of the kids clear the weeds, some of them water the plants, we teach them how to prepare the soil, how to plant the seeds and when the time comes we harvest and use the veggies to feed them," said Ms Bassadien, 40, a resident of Bo-Kaap.
"We do arts and crafts with them, we have an eco-therapist that's come in to teach them how to make clay pots that they paint and use it to grow their seedlings. So the kids enjoy it as they are learning new skills and they can become self-sustaining".
The break-ins have not deterred the Bo-Kaap Helpers who have received assistance from the Department of Agriculture, the Bo-Kaap Civic Ratepayers' Association as well as members of the community.
Ms Bassadien wants them to move onto an AirBnB experience.
"We have plans for this garden to be an AirBnB experience where visitors can interact with the kids and maybe work with them in the garden. We want to include our elderly in the arts projects so it's not just going to be for the kids, it will involve the community."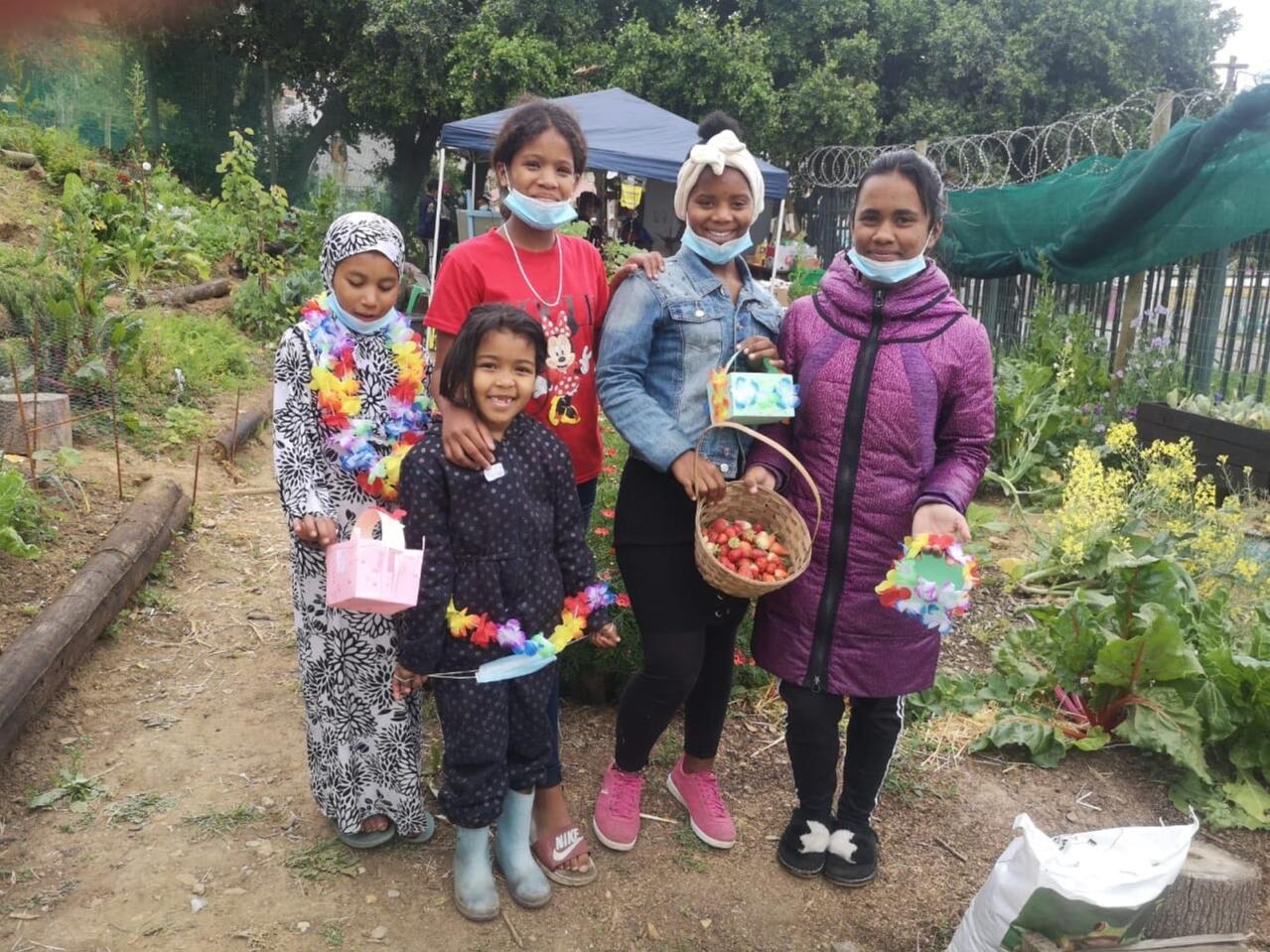 Abieda Charles, the project manager for the Bo-Kaap Helpers garden, says she has reached out to the City departments for assistance.
"The garden and the park are being neglected. We had a park buddy that used to take care of the park but he resigned three months ago. We worked together to maintain the garden and park but it's difficult for me to go there alone as I don't feel safe," said the 60-year old Ms Charles who lives in the area.
"This park is easily accessible and there's no security, we want this to change not just for our safety, but for the residents as well. The kids enjoy this place and the elderly too should be able to use this place without fear."
The City of Cape Town did not respond to the questions posed by the Atlantic Sun, however Luthando Tyhalibongo, the spokesperson for the City said: "We are looking into the enquiry and will respond in due course. All incidents of crime should be reported to, and investigated, by the South African Police Service as the lead crime fighting agency."
At the time of going to press, SAPS did not respond to our enquiry.