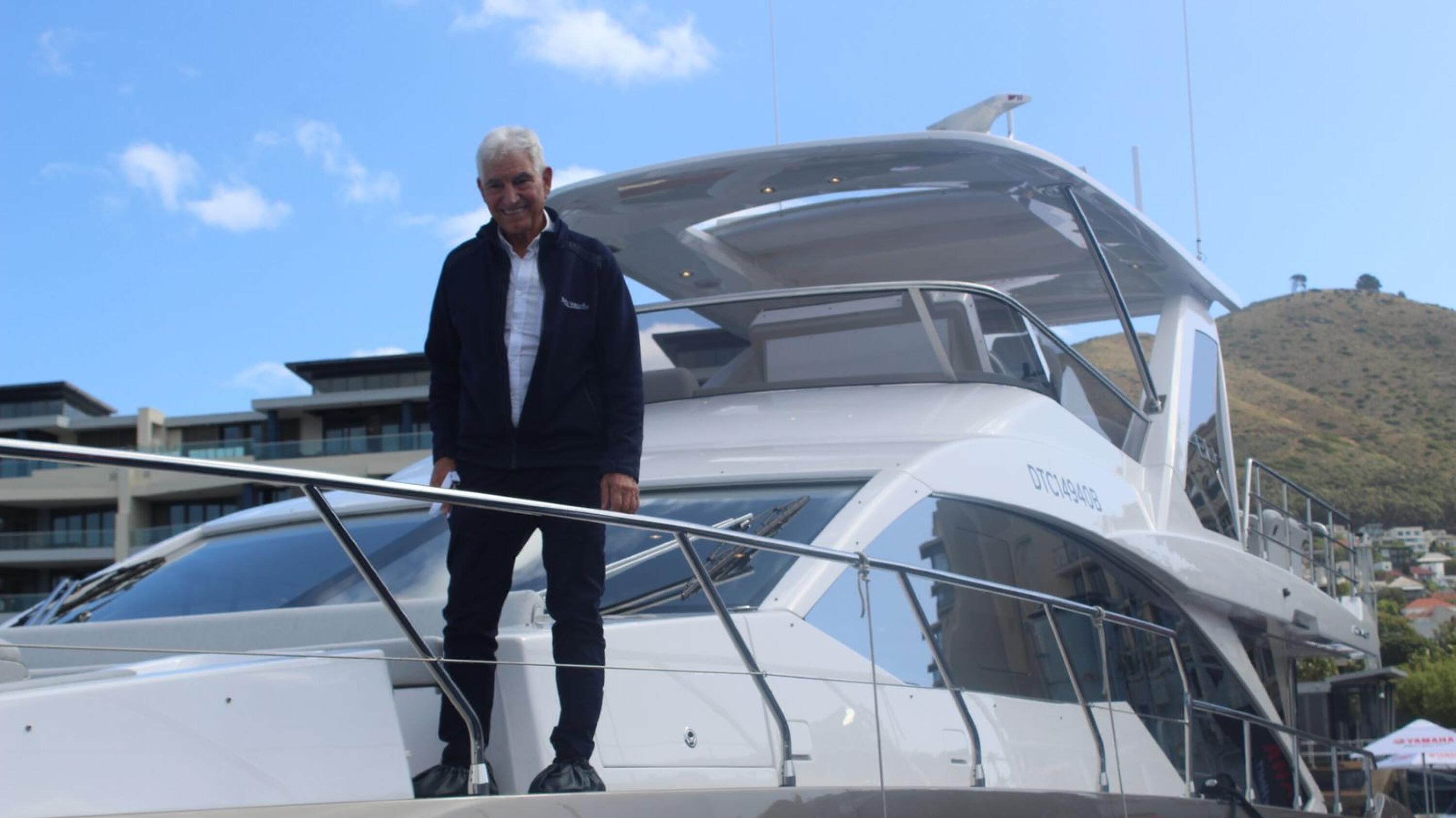 Cape Town's blue economy is growing rapidly, with the sector injecting billions of rands per year into the city's GDP, and with Cape Town being the number one catamaran boat-building industry in the world.
The ocean economy is a huge benefit to Cape Town, said Mayoral committee member for economic growth, James Vos.
He was speaking at the official opening of Boatica at the V&A Waterfront on Friday October 27.
The boating exhibition showcases luxury boats, marine equipment, and accessories.
"As the continent's premier boat show, Boatica is the ideal setting for buyers, networking, and to learn about new innovations in marine manufacturing," said Mr Vos.
This year, Boatica, which took place from Friday October 27 to Sunday October 28, showcased over 70 exhibitors, with more than 50 boats on display.
One of the exhibitors, Derrick Levy, 77, is the CEO of Boating World in Mouille Point, but is also a stalwart of boating, having first boarded one when he was just 8 years old.
The boats they were showcasing were Azimut Fly 60 and the Squadron 65, two of their latest and most impressive luxury yachts. These vessels, said Mr Levy, are known for their elegance and spaciousness.
Mr Levy said while Cape Town was the largest catamaran boat-building city in the world, there weren't really super yacht building companies, so the yachts were imported from other countries.
He said while the boat-building industry in South Africa was "fantastic", there was a need for more marinas, as the industry was fast-growing and Cape Town's weather is good for boating throughout the year.
He said more and more locals are also taking an interest in buying boats.
"You don't have to be elite to buy a boat, you just have to be interested in boats, and you can buy a boat for a little money or a large amount of money. The modern technology in boats is amazing these days."
Another exhibitor, Davey James of Cape Performance Sailing based in Capricorn Park, unveiled a South African racing yacht, Cape 31, which boasts high adaptability and transportability.
Mr James said the planing sailboat was designed by renowned yacht designer Mark Mills, who got the package right. "This boat is an incredible racer, and is very professional."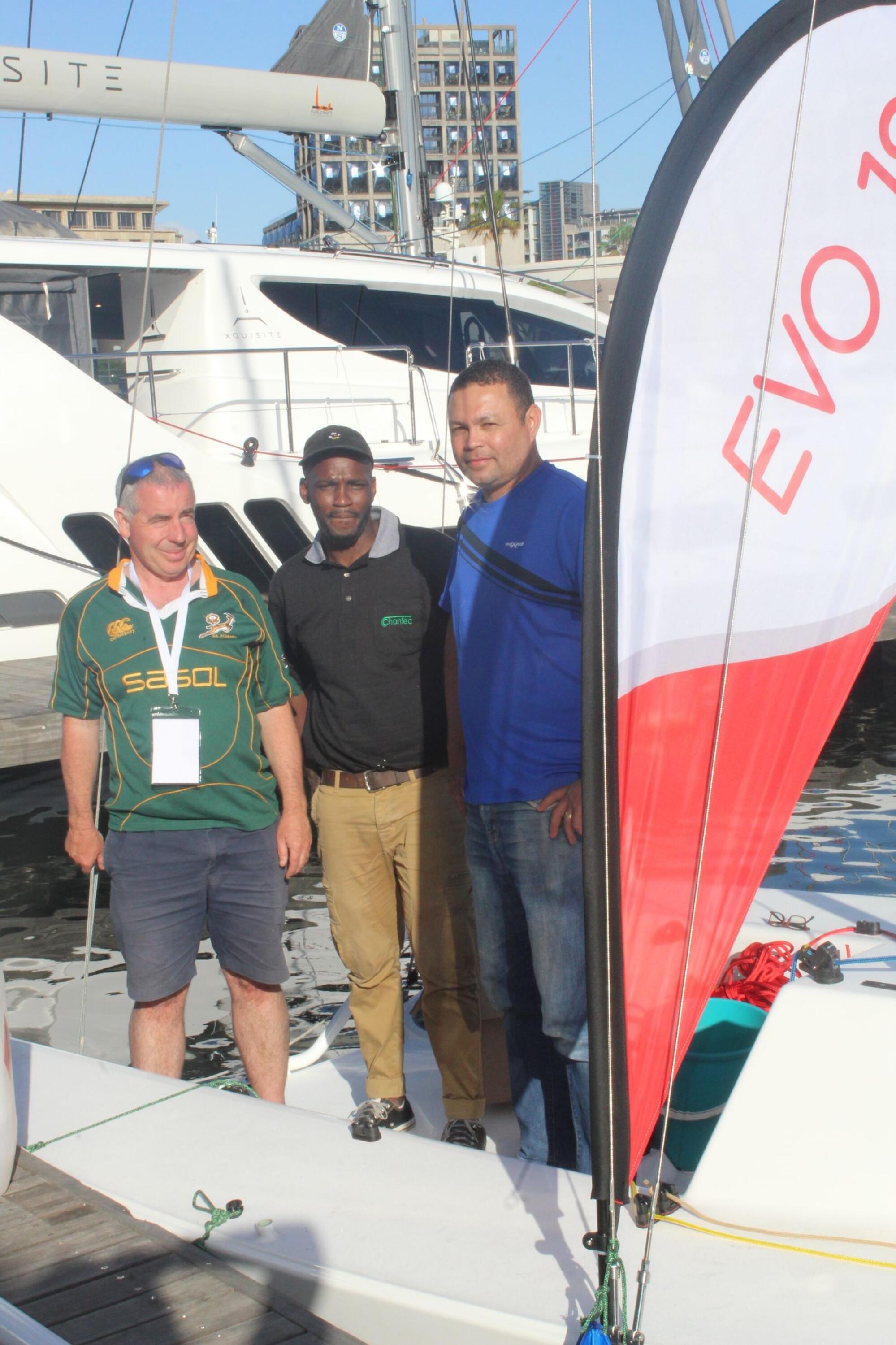 Boat builder Andrew Thomson, of Cape Racing Yachts based in Parow, unveiled their high performance racing yacht, the Evo 18 S.
He said he has been sailing for as long as he can remember, and learnt to build little optimist boats from his father, who built one for him. He then built one for his children. "It's a fun hobby," he said.
Mr Thompson said the Evo 18 s was aimed more at single handed-sailing and to make it more affordable.
Bruce Tedder, the chairman of Boatica partnering organisation South African Boatbuilders Export Council (SABBEX), said the sector was booming, with a growth rate of 70 percent a year. "We are building so many boats and they are going overseas."
He also said there was a shortage of staff in the sector, and urged youngsters to explore careers in the ocean industry.
Mr Vos also announced at the event that the City has agreed to host Boatica Cape Town for another three years. "We hope with Boatica, it will attract more investment, leading to more production and exports, because our City boasts the best craftsmanship and we value the contribution that marine manufacturing brings to our shores."