The Oranjezicht farmers market began as a community experiment in 2012, and by 2017, it had evolved into a fully fledged business, employing 300 people and supplying organically farmed items at its weekend market in Granger Bay.
Oranjezicht residents Sheryl Ozinsky and Caz Friedmann, both in their 60s, were members of their local neighbourhood watch before they began the community project that would eventually become a movement for organic produce.
"We realised that safety was just one component of community building. We found this neglected bowling green and decided to experiment, to grow our own vegetables not just for us but the community. We wanted to bring people out from behind their high walls, to meet, to gather to talk, to resolve problems as a community, to have meaningful relationships," said Ms Ozinsky.
"We got our neighbours involved; we got a landscape architect and approached the City to convert one of the bowling greens into a community farm. The market started in March 2013 and we realised that people wanted organic products and it was growing steadily.
"We added a coffee stall, a bread stall, some fish and meat was added and so the market grew."
Two years later a heritage wall was damaged due to the rigging of a tent and the farmers market had to move, presenting another challenge for Ms Ozinsky and her team.
"The Heritage Committee said we can't use tents anymore and without tents you can't protect the products and we closed the market.
"By this time the residents were enjoying the market and one of them tweeted Helen Zille to host the market. She responded, we met with her and we moved there in January 2015. During this time we looked for another space and we found Granger Bay," Ms Ozinsky recalled.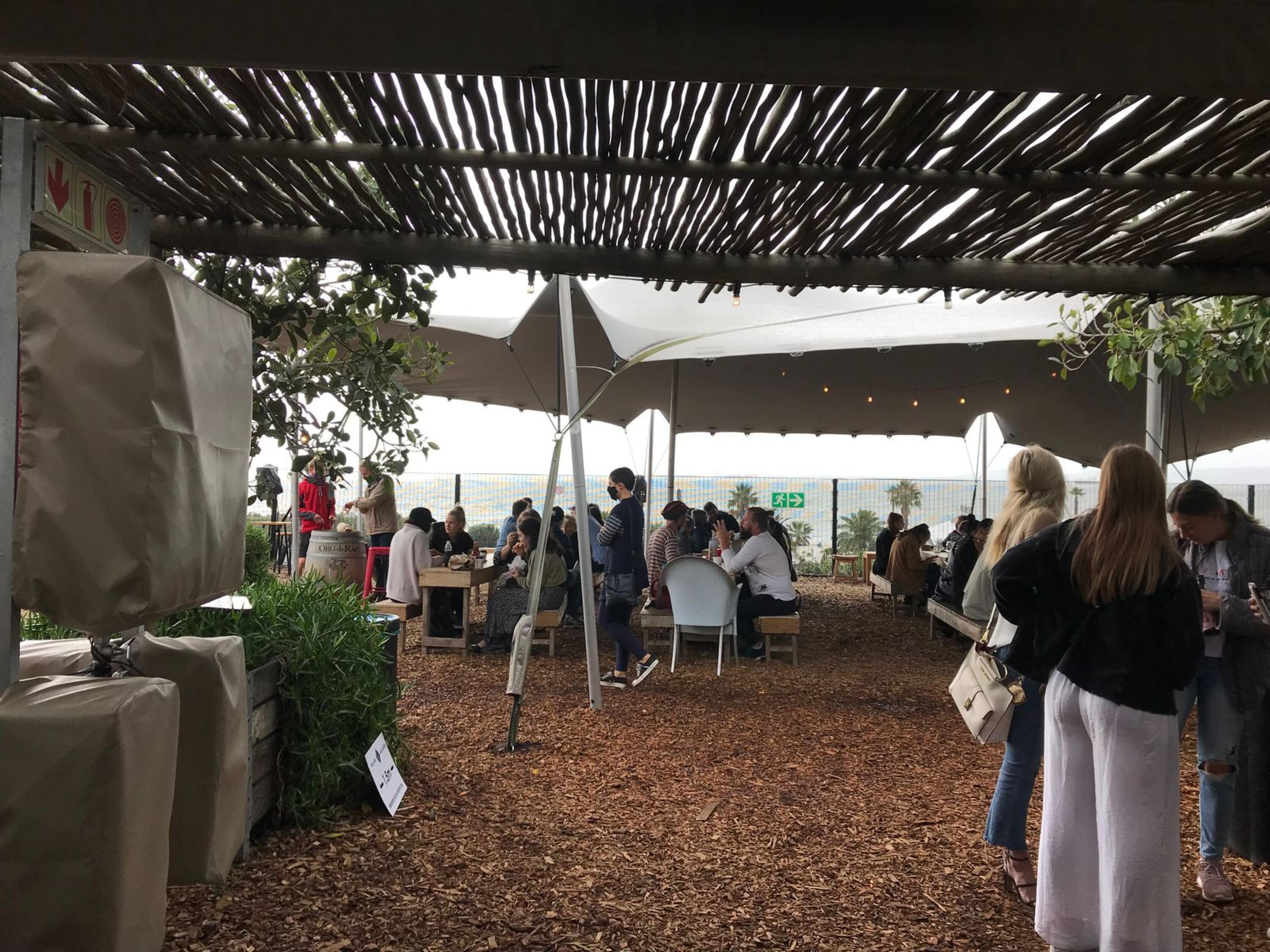 The Oranjezicht Farmers Market celebrated its sixth birthday this month in this 2500 square meter venue, and Ms Ozinsky hopes that markets throughout the Western Cape encourage the use of organic produce.
"It was a dumping ground, so we had to clean it up, installed electricity and water and the waterfront management assisted us. At this time we did not have the funds as we were a NPO, but as time went on we realised that this market has the potential to become a business.
"In 2017 it became a business. My partner and I are the owners. We are involved in numerous projects involving food activism as nutrition is the core of our business, we need to encourage awareness of our food system that is broken and trying to create ways to repair it, the market is one way, another is community kitchens, nutrition education and mentoring farmers to grow organically, and using the PGS (participatory guarantee system) certification system to guarantee that we have organic produce."
According to Audrey Wainwright, 62, who oversees this task according to the rules of the South African Organic Sector Organisation, the farmers who supply the market are put through a stringent system that measures not only the fertility of the land or the quality of the water source, but also that of the surrounding farms.
"Organic agriculture is about humans, animals, soil, plants, minerals, organic agriculture is a massive system and the certification process is complex and intense. We look at social justice, the process and packaging, crop rotation and the employment process used at farms," said Ms Wainwright.
"We take a team of customers and farmers to visit the farms and the farmers are our specialists as they can share advice with each other, they know what to look for and how to solve their problems. The customers want to know where their food comes from so they have a chance to see it and be part of the process," the organic food mentor explained.
"The place is vibrant and you meet different types of people and the quality of things they selling is excellent," said Errol Sibamba from Langebaan, his wife Zizile added: "Everything is fresh, the food is good, yeah, and it's fresh."
A couple from Switzerland, Jim Graf and Fabienne Germann were delighted by the diversity of people and food, "It's cool, so many different things, a lot of special foods, so much variety," he said, "I like it, so many different cultural things to see and the music is also good."
Anton Jeftha said: "There are things here I have not seen before, the different foods, the Vietnamese street food, the Thai food, all looks amazing. We bought some good quality veggies as well." His wife Veronique added: "I like the variety of the fresh fruit, the variety of mushrooms, it's a nice place, cosy, nice atmosphere."