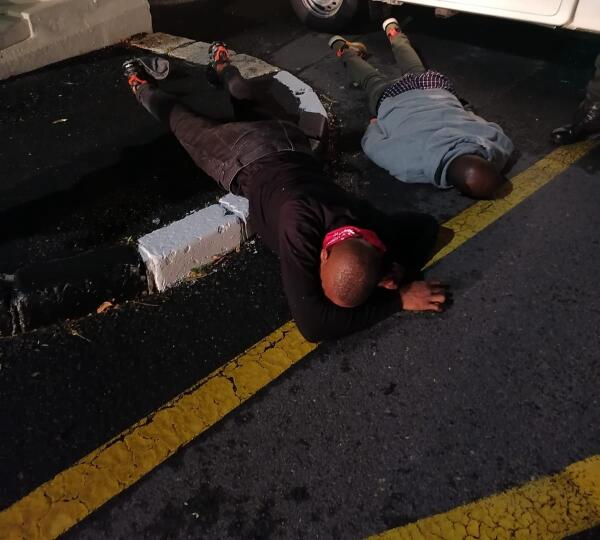 Five men, aged between 32 and 42, were arrested for robbery in Hof Street, Gardens, on Saturday night, November 21.
Members of Cape Town Central police's Crime Prevention Unit were at the Caltex Garage in Orange Street when a silver Toyota with its lights off sped past them towards De Waal Drive.
They immediately gave chase but the driver of the Toyota lost control of the vehicle at the bend and hit a lamp pole.
Two men who ran into Hof Street were caught by police. They were seen removing gloves. Another two men were stopped and apprehended by OH Watch and security of the Mount Nelson and another man was found still in the vehicle where police also found a crowbar and a Samsung tablet.
Upon further investigation it was found that the men had attempted to break into a business in Pepper Street, in the city centre. They robbed the security officer of his tablet and fled when he triggered the panic alarm.
The Toyota had been rented from Avis.
• Four men were arrested in Green Point for being in possession of a stolen vehicle last Tuesday, November 17.
The Atlantic Seaboard Response Group (ASRG) was alerted to the presence of a stolen vehicle that had entered the Green Point area.
Within minutes, members of the group had deployed vehicles to all key entry/exit points within the area while additional vehicles searched for the car. A few minutes later, police spotted the car and pulled over it over.
Jacques Weber, co-founder the ASRG Group and licence plate recognition (LPR) camera project, said such success is just one of the many achieved since the creation of the response group in conjunction with the Sea Point Central Improvement District's sophisticated LPR camera network.