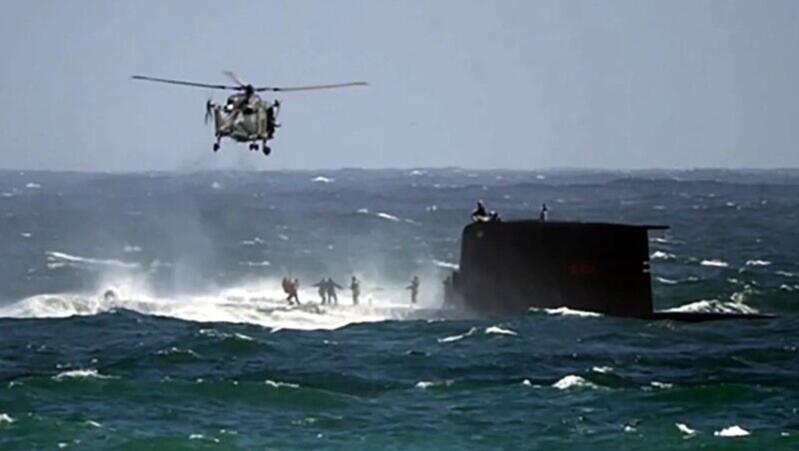 The SA Navy has cancelled the mini navy festival that was supposed to take place at the V&A Waterfront from Saturday September 23 to Monday September 25.
This comes after three South African Navy officers died when they were swept out to sea during a Navy exercise on Wednesday September 20.
In a statement, the SA Navy said they regret to advise that the SA Navy Mini Festival has been cancelled due to the tragic loss of lives on board the submarine SAS Manthatisi.
The South African National Defence Force (SANDF) said in a statement that seven crew members of the South African Navy submarine SAS Manthatisi were swept out to sea offshore Kommetjie near the Slangkop Lighthouse.
The names of the submariners who died are Lieutenant Commander Gillian Elizabeth Hector (executive officer), Master Warrant Officer William Masela Mathipa (coxswain) and Warrant Officer Class One Mmokwapa Lucas Mojela (coxswain under training).
According to the SANDF statement, SAS Manthatisi was en route to Table Bay from Simon's Town for the festival.
The statement said that the officers were in the process of conducting a vertical transfer (Vertrep) using an SA Air Force Maritime Lynx helicopter when they were swept overboard.
"The Vertrep evolution was immediately cancelled and efforts were launched to recover the members. A surface swimmer was dispatched from the helicopter to assist with the rescue. Unfortunately, the recovery operation was negatively affected by rough sea conditions," the statement read.
– Additional reporting by Tamlynne Thompson