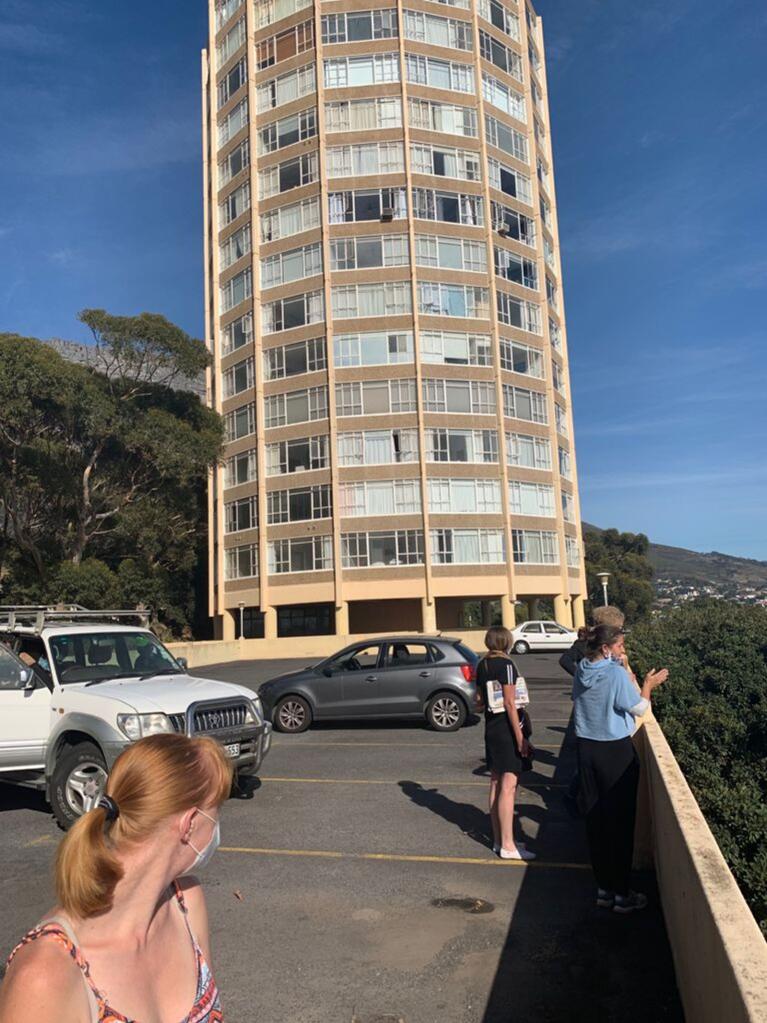 Just over week after a fire swept through Table Mountain National Park, destroying landmarks and homes – and threatening many others – residents shared their experiences with Atlantic Sun.
The residents of Disa Park in Vredehoek were among the residents who had to be evacuated last week as the raging fire threatened their homes.
Residents began evacuating on Monday morning as strong winds picked up at about 2am, fuelling a fire that started on at Rhodes Memorial on Sunday April 18.
Disa Park resident Lexi Bath, said the experience had been very scary, but well organised and well-handled. "A siren was sounded to alert us. The roads had officials on every corner to guide us out of the area and make sure the traffic was smooth. Overall I am very impressed by the way this disaster was handled," she said.
Another resident, Kami Gordon, said they had been confused about where they should go. "We thought the Gardens Centre was the safest place for those who couldn't go to relatives," she said.
And to their surprise, she said, the whole centre came to their rescue and fed them, offered them coffee and made a conference room available so they could charge their phones and stay connected to relatives and friends.
"We just want to thank them for all the hospitality. We were worried about our homes, but also the firefighters. I've never seen anything like that before," she said.
Alexa Biergans added: "I'm impressed how this country comes together when dealing with a crisis. It shows that the spirit of community is still there."
Angelique Nel said when they woke up around 2am, there was so much smoke that they couldn't even see the mountain.
"It's amazing how the Gardens Centre, working with Pick n Pay and Bootleggers took us all in and opened their doors for us. With Covid-19 a lot of us feel very isolated and alone and this made me realise the importance and the value of community and as the traumatic as this has been, I learnt that people genuinely care for each and sometimes it takes a reminder like that to open your eyes to things that have been shut for a while," she said.
Atlantic Sun contacted Gardens Centre for comment, but by the time this story was published, they had not yet responded.