The Tana Baru Trust hope to restore Cape Town's oldest known Muslim burial grounds into a Garden of Remembrance for the pioneers of Islam buried there.
Muslims were buried at Tana Baru cemetery in the 17th century until it was closed in 1886.
Tuan Guru, also known as Imam Abdullah Kadi Abdus Salaam and buried at Tana Baru in 1807, founded South Africa's first mosque, the Auwal Mosque on Dorp Street, in 1794.
Tuan Said Aloewie, Cape Town's first Imam, was buried here in 1803 and Ottoman scholar Sayed Abu Bakr Al-Quraishi Al-Amjadi Al Ghushnawi Effendi in 1880.
The Tana Baru Trust oversees the 18000m2 cemetery and has plans in place to restore this historic site.
"The trust is negotiating with the owners of the land and in the last three or four years we have made progress as we have acquired parcels of land and the negotiations are going on," said Imraan Solomons, a secretary of the Tana Baru Trust.
"The land belongs to the relatives of people that were buried here so years later there are multiple heirs that we have to consult."
"A few years ago there was an attempt to auction off some of the land but it was stopped, so we have a huge mission ahead of us, it's not a simple task to purchase this land," said Mr Solomons ("Cemetery auction stopped", June 14, 2018).
"We have fenced off the property, there's a pathway put in place and we are busy with landscaping, it's a transformational project that runs from now until the end of August or September as we have funding for that," he said about improvements being made.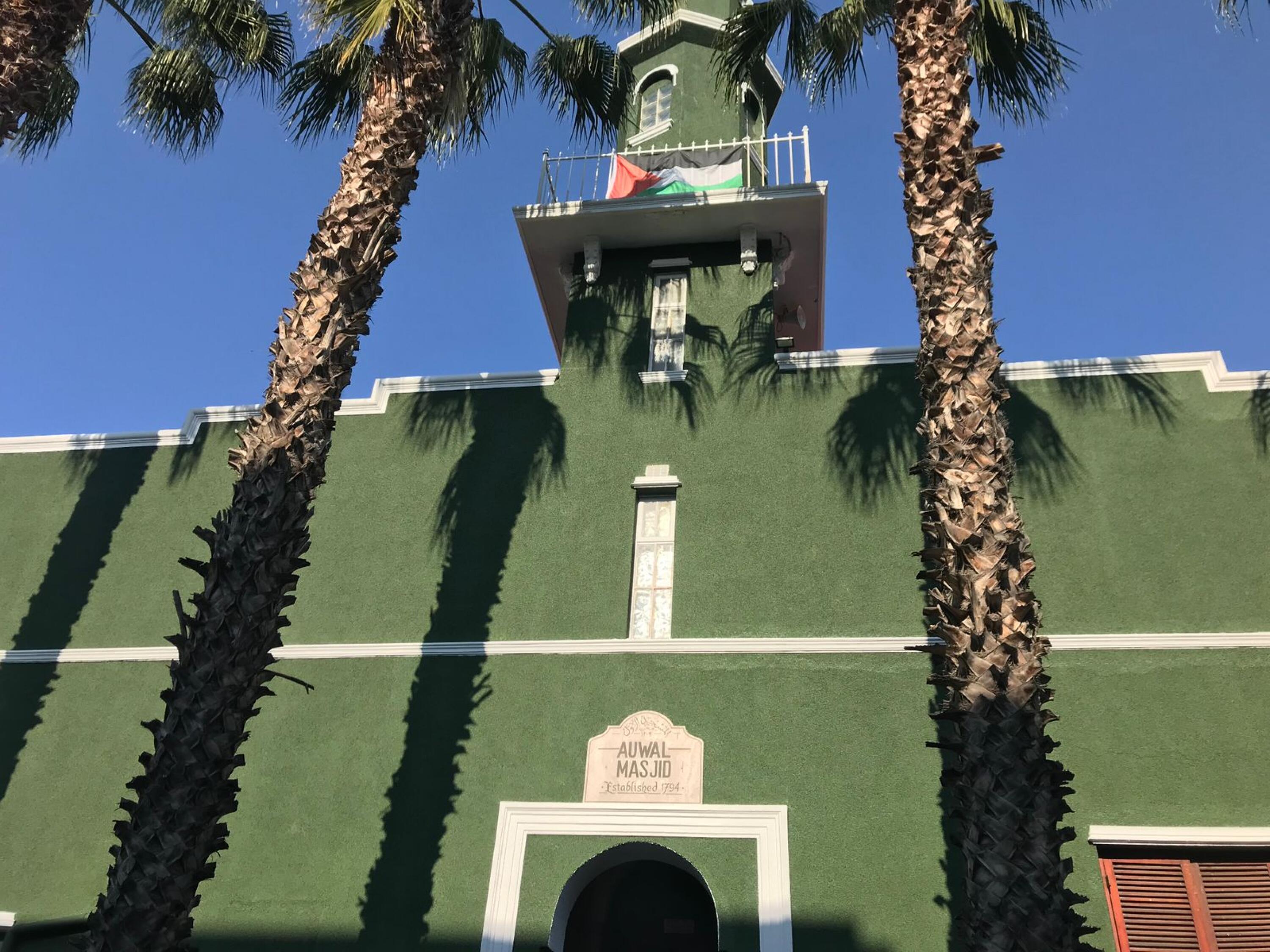 A Portion of the Tana Baru has been declared a National Heritage Site by the South African Heritage Resources Agency (SAHRA) and the City supports the Trust.
Marian Nieuwoudt, the City's Mayoral committee member for spatial planning and environment, said "the improvement of the landscape as part of a garden of remembrance and a place of reflection is appropriate for a heritage site that is of great spiritual significance".
"The City has been and will cooperate as far as possible in the appropriate transformation of this space into a contemplative place or garden of remembrance to be enjoyed by all people of Cape Town."
Before the worldwide pandemic the Tana Baru Trust hosted the Muharram march annually to usher in the new Islamic Year ("Thousands take part in Muharram March", September 20, 2018) and last year they were inundated with calls to visit the cemetery.
"Last year we received calls and emails to visit the Tana Baru, so there is interest and people can go and visit as it's free, and with the Muharram celebrations we used to bus in young people from all parts of the city and educate them about the history of Islam. There is a need for more awareness and that's part of our plans," he said.
According to Mr Solomons, Muslims were buried at Tana Baru from the 17th century but due to of a lack of records and damaged headstones, the task of identifying graves is a challenge.
"When we raise funds, we want to use ground penetrating radar technology that will tell us where people are buried without disturbing the ground, there are unmarked graves so we don't know how many people are buried and where, as well as how they are as this history was lost along the way, but there are scholars doing research about this. There were Chinese people buried there, so it's historical grounds for the Chinese as well. We want to preserve and enhance the site in a meaningful way as there are links with Turkey too," he said.
Recent research by University of Cape Town (UCT) African Studies scholar Dr Halim Gençoğlu from Turkey, found previously unknown details of Cape Town's links to the Ottoman Empire as far back as the 17th century.
It chronicles the life of a freed slave, Carel Pelgrim, also known as Hadje Gasanodien, buried at Tana Baru in 1863.
"There are two Turkish scholars buried there but we believe there could be more as there was a flood there in the 1970s that destroyed tombstones," the lecturer said of his ongoing, decade long research.