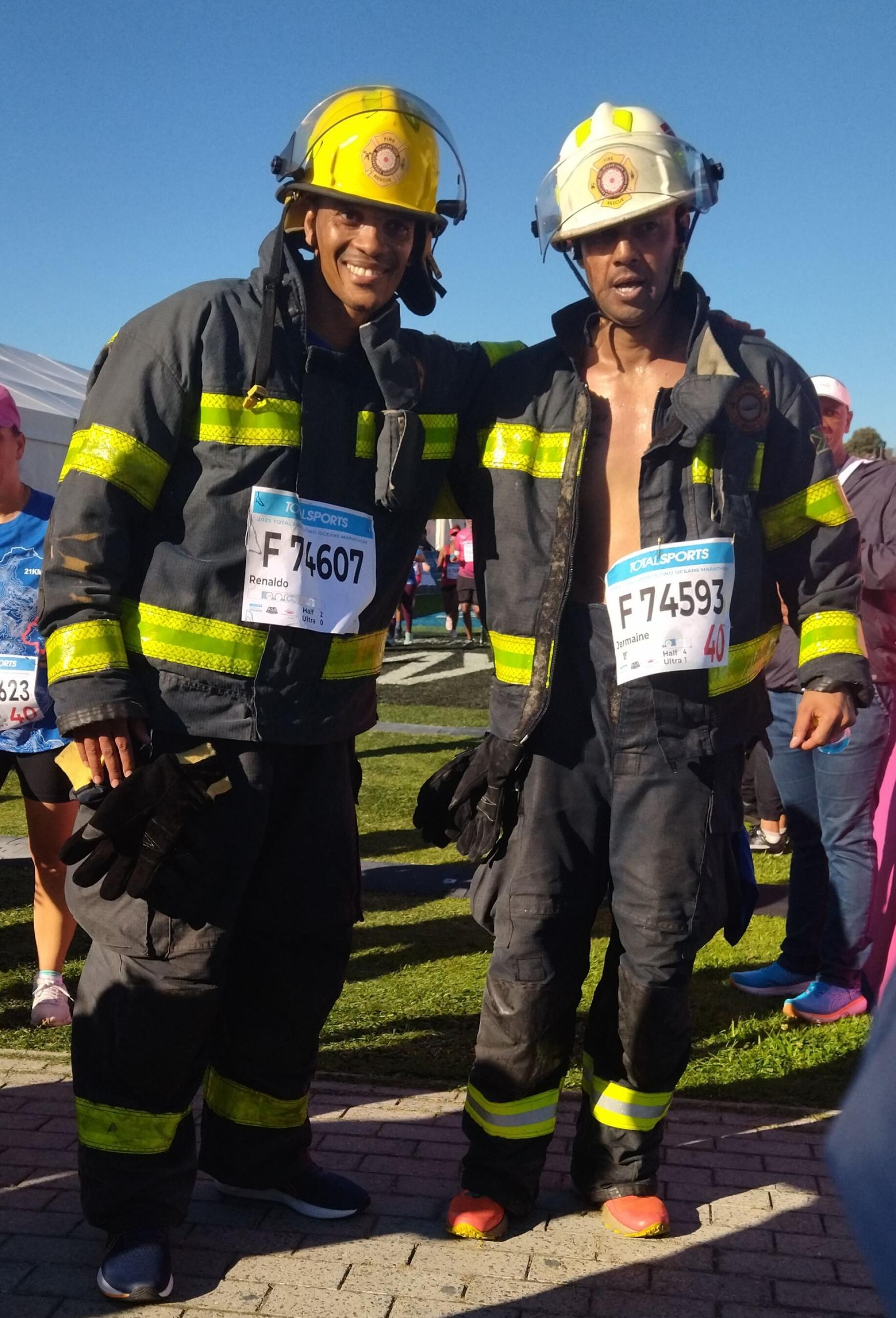 City of Cape Town firefighters, Jermaine Carelse and Renaldo Duncan completed the 2023 Two Oceans Half Marathon on Sunday – in full gear. They took on the challenge to raise funds for the firefighting non-profit Volunteer Wildfire Services (VWS) and also awareness about the difficulties firefighters face in their daily jobs. By Monday morning donations made via the GivenGain platform totalled more than R22 000.
The duo have years of experience in firefighting and are keen runners.
Mr Carelse, who has been a firefighter for 22 years, is a Divisional Commander, based at Goodwood Fire Station and the City's Fire and Rescue Services spokesman; and Mr Duncan, who has been with the service for 13 years, is currently based at the Sir Lowry's Pass Fire Station.
After Sunday's race, the City's mayoral member for safety and security, JP Smith said it was a proud moment for the city. "Both firefighters crossed the finish line in the time of two hours and 41 minutes. An amazing feat that has earned the respect of all that and they've demonstrated the dedication and endurance of what it truly means to be a firefighter."