As Women's Month drew to a close, a group of 19 women were honoured for their contributions to the food and hospitality industry at the Food XX awards, which took place at Makers' Landing on Tuesday August 30.
The annual awards, launched by design consultancy Studio H in 2019, highlight the achievements of women in all spheres of the food and hospitality industry, from farming to food styling, education, culinary heritage and more.
Director and founder of Studio H, Hannerie Visser, said they were blown away by the number of nominations received. "It really reinforced our belief that women are the backbone of the food and hospitality industry. And now, more than ever, we need to take the time to recognise and honour their work."
The winners were those who received the most votes from a pool of over 500 candidates. Nominations were open to the public during the month of August, with the judging performed by an independent panel comprising winners from the previous year.
At the ceremony, Ms Visser announced that the geographical scope of the awards, which until now has been within South Africa's borders, would be expanded to include the whole of Africa from 2023. "We understand that national boundaries can create distracting division among a community of women with common challenges and interests. So we've expanded the Food XX vision to reflect our commitment to women working with food across the continent."
To mark this evolution, a new award, continental connections, was presented to Ghanian chef Selassie Atadika, chef-patronne at the Accra-based business Midunu. Ms Atadika, who was not in attendance due to her travelling, is ranked as one of the top 100 chefs globally, and is on a mission to demystify, celebrate and preserve African culinary heritage.
The 19 women were presented with a large plate award at the ceremony.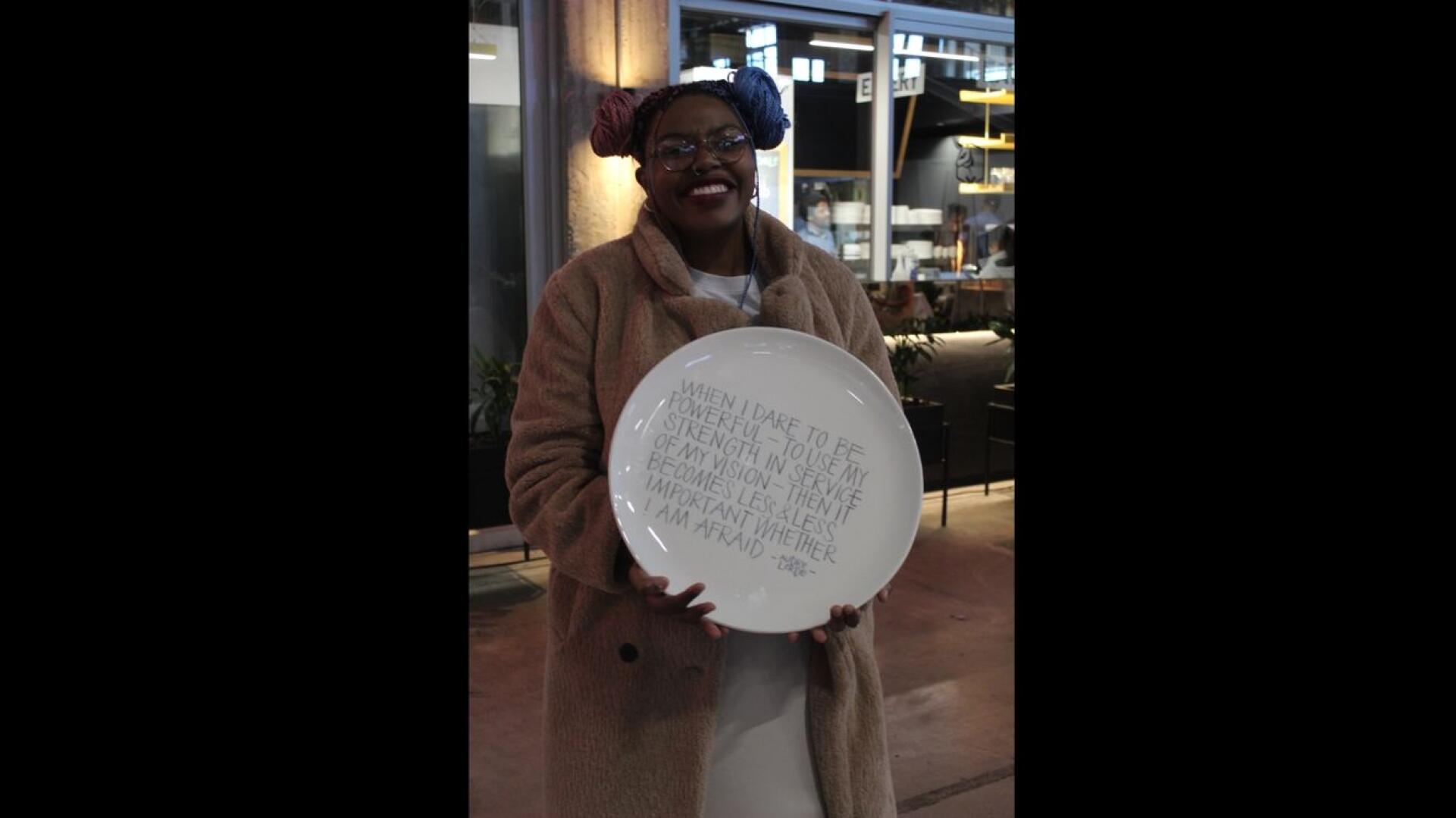 The winner of the secret ingredient category, Zandile Finxa, from Observatory, is a recipe developer fondly known as the queen of sorghum. She said she was very honoured to have been chosen as one of the winners.
"I've spent a lot of years driving the use of sorghum to try to encourage people not to let it fall to the wayside."
Miss Finxa, who is a consumer and food sciences graduate, said during her research, she noted that most grains were used for animal food, and little people actually know how to cook or prepare them. "Playing them into fun recipes like sorghum cake or sorghum ice-cream, we are starting to get people to engage more."
Ashleigh Frans, from Diep River, was the winner of the food photography category. She and her partner, Strone Henry, own a fast food business based at Makers' Landing, called Side Wing, and they often assist other small businesses with food photography and teach them how to style food simply.
Ms Frans said she was overwhelmed and was lost for words at the fact that she won. She said while she wanted to be a sports photographer, she was always told there was money in food. When Wide Wing was opened, Ms Frans would photograph food for the menu, while Mr Henry cooked the food, and they were both able to explore their creativity.
She said it was beautiful to see the growth of small businesses through imagery, but the win was an accolade. "All the stress paid off."
A very shy Jenny Ward, from Vredehoek, is the chef and culinary lead at the Makers' Landing incubator programme, which assists small businesses through mentoring. She won the food educator category. "I'm very honoured," she said.
"It's a big light for female businesses and entrepreneurs."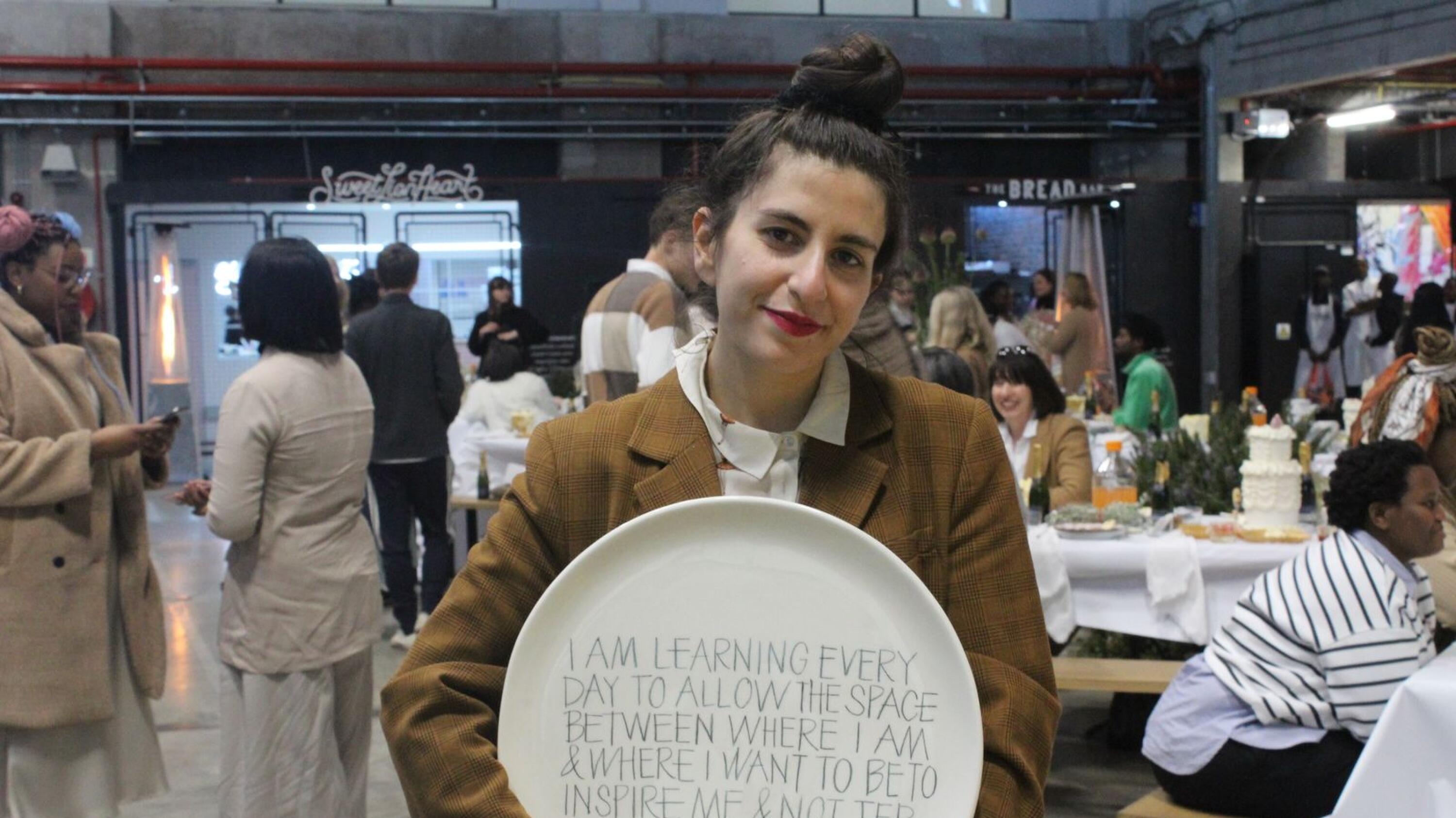 Hélène Demetriou from Sea Point, who owns the Olive Branch Deli in Kloof Street, won the front of house category.
She said she appreciated the opportunity to see what other women were doing in the industry, and the fact that they do get noticed. "As a woman, there are a lot of instances where you are put down, and these spaces are comforting."
The rest of the 2022 Food XX Awards winners, by category, are:
Baker: Elmarié Rosochacki, owner of Mondvol Soet in Paternoster
Alcoholic drinks: Khanya Mncwabe, founder of Matawi Mead
Non-alcoholic drinks: Meghan Werner, founder of Theonista in Capricorn
Entrepreneur: Wendy Vesela-Ntimbani, founder of Matomani, a company that uses mopani worms to produce a range of sustainable food products
Farming: Sibongile Gumede, owner of the Bongi G poultry farm near Potchefstroom
Food icon: Errieda du Toit – cookbook author and television content producer
Food stylist: Khanya Mzongwana, cookbook author and deputy food editor of Woolworths Taste Magazine
Fresh voices in food: Dr Anna Trapido, journalist and food anthropologist
Future food: Tasneem Karodia, COO and co-founder of Mzansi Meat Co
Food heritage: Parusha Naidoo, Afro Asian illustrator, storyteller, cookbook author and food activist
Giving back: Hanneke van Linge – founder of Nosh Food Rescue
In the kitchen: Jess van Dyk, chef-owner of Stellenbosch restaurant Post & Pepper
Sustainability: Samkelesiwe Chunda, managing director of Sibayeni Metro farming
Newcomer: Nabo Binase – celebrator of African food culture and Ukutya co-founder