Thousands of young people made their way to the V&A Waterfront last Thursday to commemorate and celebrate Youth Day.
There were youth bands, flash mobs, a wheelchair basketball competition and performances by hip-hop artists, including the popular YoungstaCPT, to entertain the public.
YoungstaCPT, 30, urged the youngsters to follow their passion and to make sure that they own their space on social media.
"With hard work, perseverance and dedication you too can build a legacy for yourself, something to leave behind because at the end of the day that's what it's about. It's not about how people speak about you when they're in front of you it's about how they speak about you when gone.
"So make sure you leave something behind on this earth – a footprint, some sort of mark that people remember you by. Tag your name on these walls; make sure social media knows about you, whatever it is that you're into and passionate about, make sure you pursue that wholeheartedly and give it your all every single day. If you didn't sweat, you never did it right," he said.
Graffiti artist Garth Warely, aka Aweh Migo, says those with experience need to hand over the blueprints for the next generation.
"Let's share our knowledge so that the youth can run faster with it and further with it. Let's make it easier for them as they don't need to repeat the mistakes we made," Aweh Migo, 35, said.
Emily O'Ryan, 24, founder of Post2Parliament, an NPO engaging the youth about gender-based violence, says they have received 12 000 postcards from children across the country regarding their experience with GBV.
"Last year we asked the minister (for social development) to establish a national council on gender-based violence and by the end of the year the minister gazetted the bill which instructs the portfolio committee to appoint a national council and we were invited to speak at Parliament earlier this year."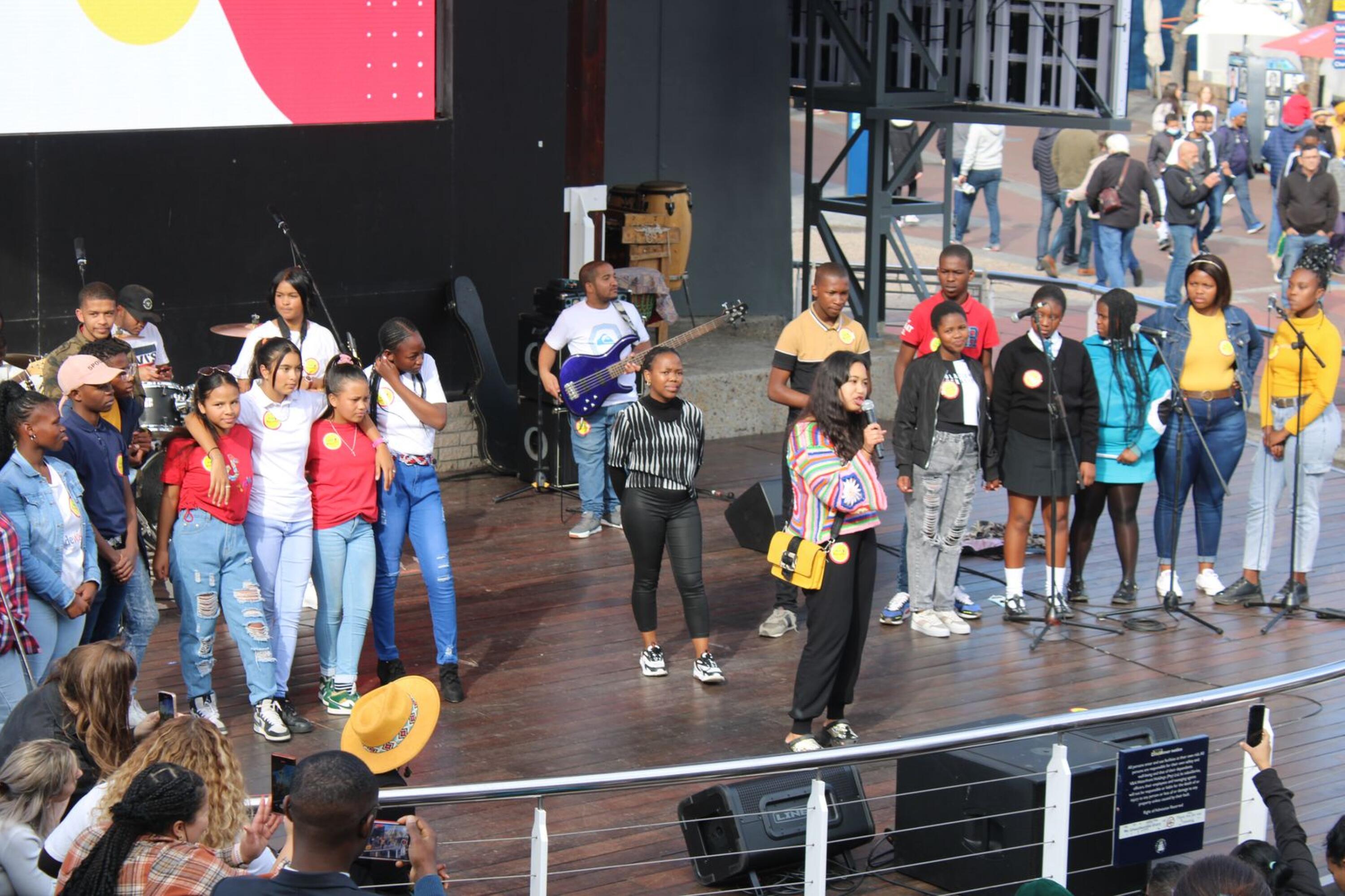 Freshly Ground lead singer, Zolani Mohale, 40, supports Post2Parliament and reminded the youth that they have a voice and they need to use it.
"Your circumstances don't define you, each and every single one of you is important and every single one of you has a destiny – you just need to believe in that bright light," she said.
Lwandile Dumela, 24, a music teacher at Cedar High School in Mitchell's Plain, says young people need to be prepared.
"Proper preparation and planning prevents poor performance. So, I want the youth to know that whatever they are passionate about they need to also be serious about it no matter how long it takes," he said.
Blake Williams, 31, a two-time male-solo hip-hop world champion, is the founder of Street Stylers, a dance company, and had this message for the youth: "You have the opportunities to put your brand out there; social media is marketing for free.
"You can dream big but you have to believe in yourself and put in the hard work and time and show the world what you've got."
Popular radio and TV personality, Carl Wastie, urged the youth to not be scared of making mistakes.
"Mistakes are the building blocks of your success and they will teach you things you don't know about yourself and they will craft this amazing path for you and know what you are is God's gift to you, and what you make of yourself is your gift to God."