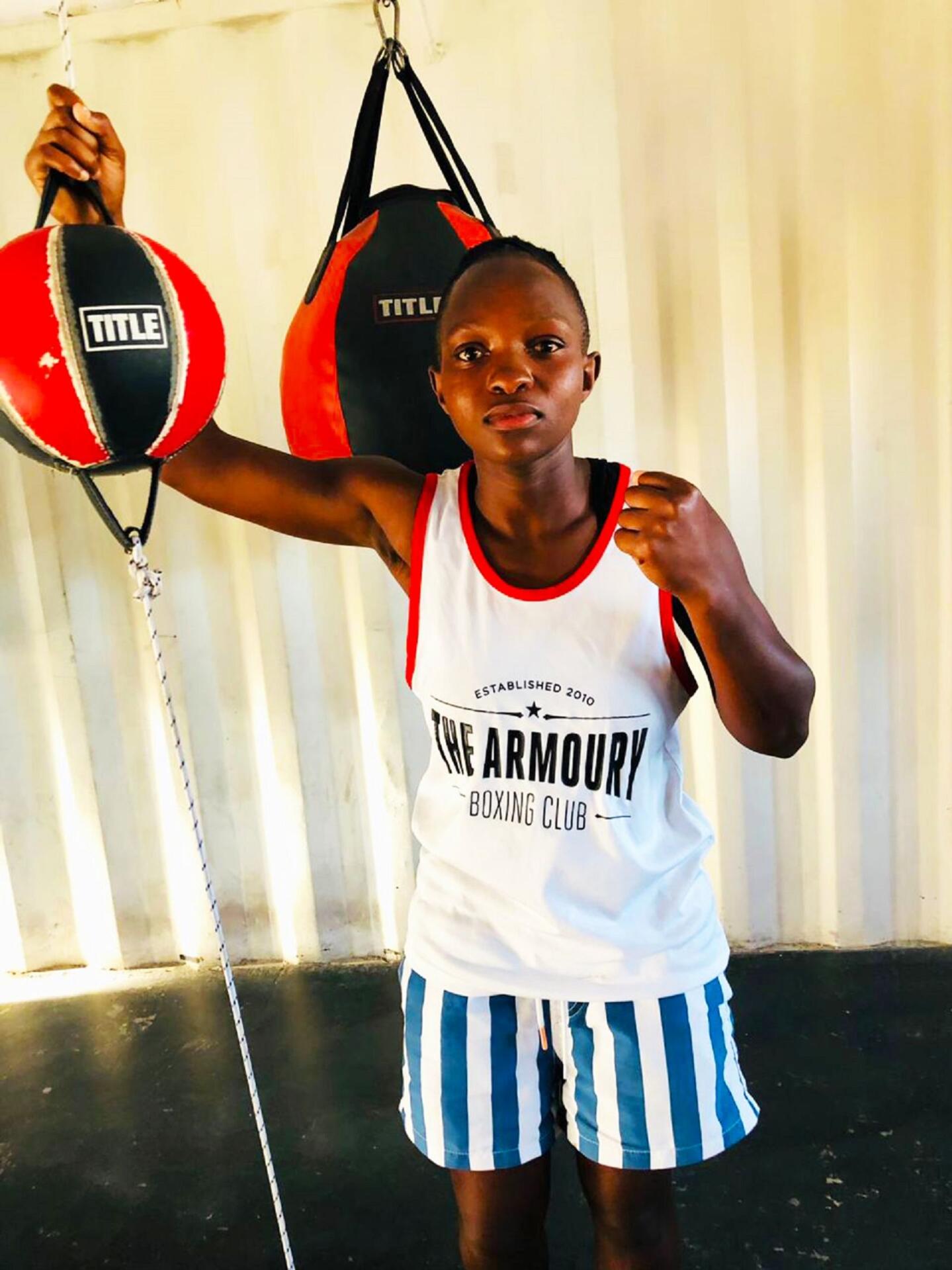 Determined and driven, young boxer, Yonelisa Poni, 23, is gearing up for the fight of her life this coming weekend.
The Khayelitsha pugilist is set to vie for the coveted SA title in the minimum weight division, and her opponent, Thobela Nyanda, is in for a challenge like no other.
Poni is not just pursuing victory, she's striving to make history by potentially becoming the first female boxer to bring an SA title to the Mother City. Her journey has not been without hurdles, but it's her determination that fuels her every step.
"Sure, I've faced her before, and she emerged victorious," Poni admits. "But this fight is a chance for redemption. It's a chance for me to prove myself and to add my name to the history books as the first female boxer to bring an SA title back to Cape Town."
Poni's determination has been matched by her relentless commitment and significant changes in her approach to the sport.
A new gym, combined with newfound confidence, has revitalised her training.
She speaks of her coach, Jongi Kamnko, with profound respect. "We've worked tirelessly on overcoming my weaknesses, and I'm confident that I'm returning with the title. My coach is not just a coach; he's a father figure. It's easy to work with him," says Poni.
Coach Kamnko echoes Poni's confidence and determination. "We are more than ready. We believe we are 100% prepared for this fight."
The significance of the event is not lost on them, as they aim to set an example for other female boxers, especially those hailing from the Western Cape. Female boxers, they believe, require unwavering support, and their fight aims to pave the way for others.
Poni's mother, Nombongo Poni, reflects on her daughter's journey.
"I never truly understood it before, but I am very proud of her now. Yonelisa is doing this not just for herself; she's become an inspiration to others. She's showcasing what's possible in a sport she loves, and it's my duty to support her," she says with pride.
The fight in Port Elizabeth is more than just a title bout for Poni; it's a chance to make history, set an example, and inspire aspiring female boxers to break barriers.