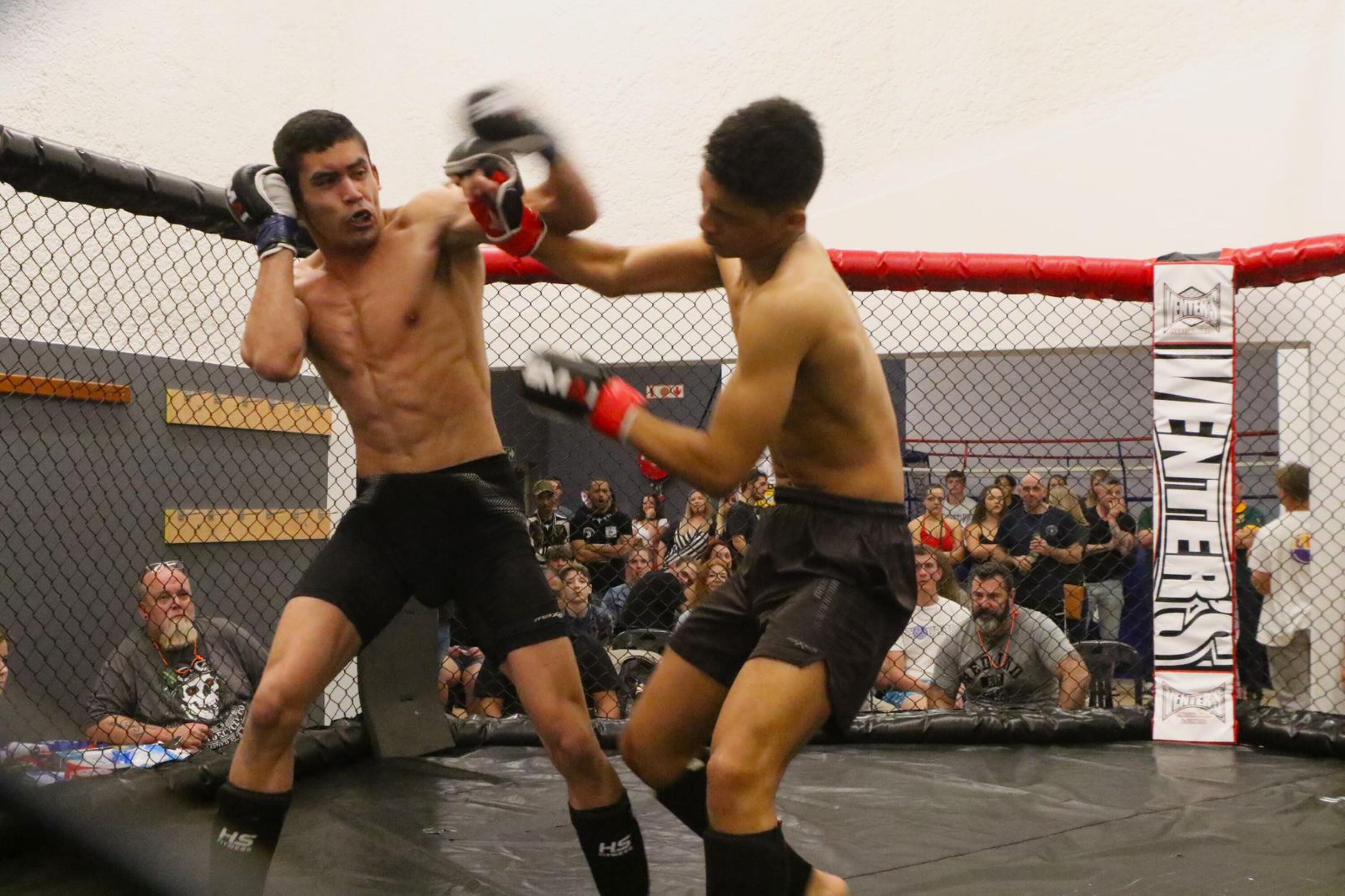 Cape Town Grassroots is setting out to reshape the landscape of the MMA scene in Cape Town by investing in its future stars.
Lyndall Sandenbergh, the event organiser, is leading the charge to cultivate amateur infrastructure and development in MMA
At the weekend, Cape Town Grassroots hosted its third event in Duynefontein, Melkbosstrand.
The goal is clear, to start at the grassroots level, where the journey of fighters begins, and to provide opportunities for fighters with no previous fights to gain valuable experience.
"We begin by developing fighters who have had no fights, guiding them through their first steps in the world of MMA. As they progress, we support them until they reach a pro level," says Sandenbergh.
The event allows budding fighters to hone their skills and gain the invaluable experience needed to climb the ladder in the MMA world.
Sandenbergh emphasises that it's not only about introducing new talent but also about refining their abilities to prepare them for the next stages of their careers.
Thereafter it's off to the "promotional level", which offers a slightly more advanced environment.
Here, fighters can further build upon their skills and refine their techniques, accumulating roughly up to 10 fights. With this foundation, they are well-prepared to take the next leap into the professional ranks.
The MMA community in the Western Cape has long faced challenges in establishing this level of competition, with various obstacles, including the impact of Covid-19. But the mission to rebuild and revitalise the MMA landscape is truly under way.
The importance of grassroots competition is undeniable, as it creates a pipeline for young and up-and-coming fighters to gain the experience they need to eventually secure their professional licences.
Sandenbergh says the growth of MMA is a collective effort that requires all gyms around Cape Town to work towards the same goal.
"It's in everyone's interest to come and work together."
The collaboration of fighters, trainers, promoters, and enthusiasts is vital in nurturing and expanding the MMA community in Cape Town.