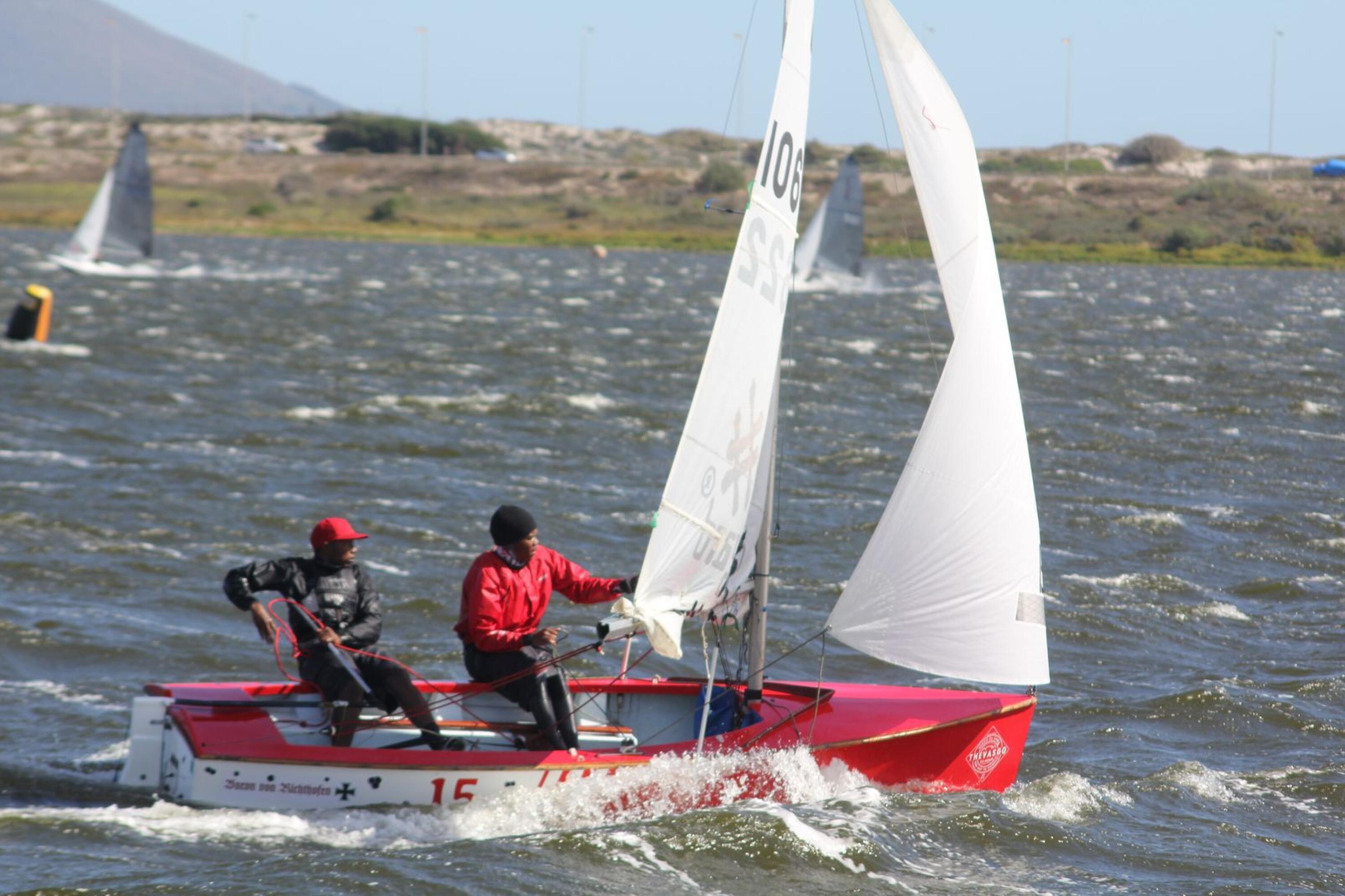 South African dinghy sailors have broken a long-standing endurance sailing world record.
This is the record for the longest distance sailed in 24 hours in a two man sailing dinghy. Enterprise and GP14 dinghies were used.
Sailing at the 2022 Milnerton Aquatic Club (MAC) 24-Hour Challenge, the GP14 team Red Baron with eight top dinghy sailors, headed by Axel Adelbert and Mark Mcleod, completed 222 laps and 255.3km.
The record was held by a team who sailed in the West Lancashire Yacht Club's (WLYC) 24-hour race in the UK and sailed 253.13km in 1998.
Clive Porter, the WLYC 24-hour race pro confirmed on Friday their course distance of 2009km. Two top UK teams have sailed 126 laps in their event.
WLYC and MAC are the only two yacht clubs that host similar 24-hour sailing events.
Enterprise dinghy team CES Liugong Forklifts completed 216 laps and 248.4km – just four laps short of the world record, this is a new SA record for the enterprise dinghy.
The Sonnet dinghy team-cmd sailed an incredible 371.4km, sonnet We are sailing centre 343.8km and 420 dinghy team Rocket Pocket 307km.