Restaurants were buzzing on Saturday as the inaugural Formula E championship was held in Cape Town.
More than 22 000 people crammed the makeshift racetrack around Green Point Stadium to witness this historic event, which will take place for the next ten years.
This event is estimated to have injected R2 billion into the local economy and with television images beamed world wide, the City of Cape Town mayor, Geordin Hill-Lewis, says he is optimistic about the future of tourism.
"One hopes that after seeing the beauty of our city and the successful event and that many, many more people will come to visit Cape Town in the years ahead and I'm absolutely confident that that will be the case so these kinds of global sporting attractions really do put our city front and centre on the global travel agenda," he said.
Restaurants on Main Road attested to the cash injection, and most are hoping not only that the event returns, but that it is also followed by more events of the same magnitude.
"Every event impacts us positively as it brings more people to the area and I'm sure it's a schlepp for some of the residents. For us it was amazing to see all the people who came before the race and then after the race again there were more people that visited our restaurant," said Guido Dierschke, the owner of Cafe Extrablatt.
"It was definitely chaotic, but in a good way as people were out to party and have fun and we were open until late. There is nothing negative to say about this experience as we brought in a lot of money," said Beulah Swart, manager at Tigers Milk.
"It was a nice experience, we had a good turnover, about 100% more than our normal turnover. These events boost our turnover quite a bit and the barmen and waitresses who work part-time made a good amount of cash so it's really good for us," said Nicholas Joseph, manager of Hudsons..
Nicolas 'Beast' Kiseka, manager at Shift Espresso Bar says they don't sell alcohol and yet they made record sales at this diner.
"The event was very good and we are looking forward to the next event. We made a record in sales on Saturday and we open from 6am to 7pm only. So it was really good for us and we are hoping for more events like this to be held here," said Mr Kiseka.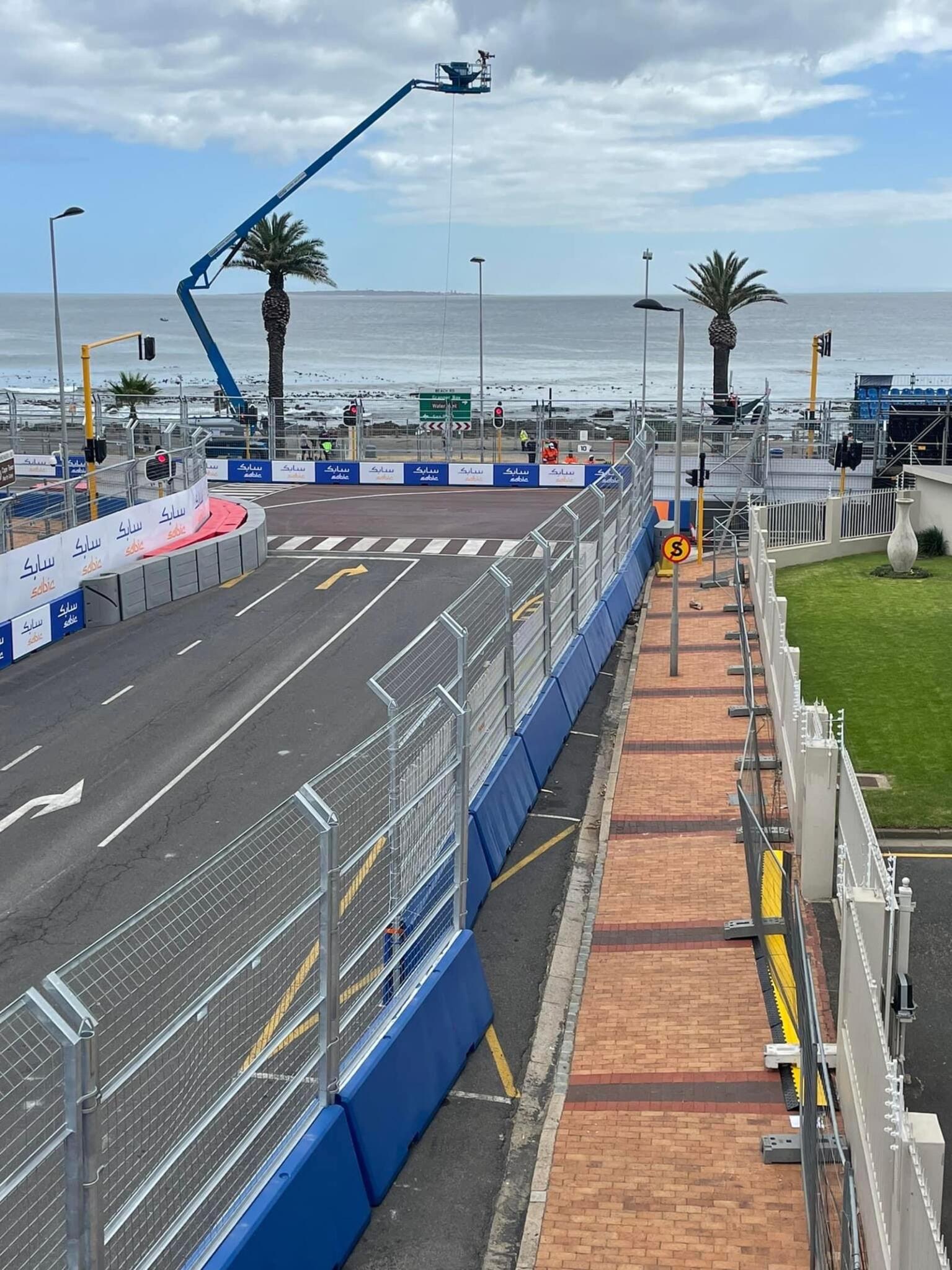 Xoliswa Bobo, a till operator at Gelato, which only sells ice cream, says the area was lively and they were open until 10.15pm.
"It was very busy and a great day for us. We are happy with what happened and even though there are other events, this one was really successful," said Ms Bobo.
According to Jason Lilley, the owner of Jason's Bakery, traffic was heavy due to the road closure, but his employees enjoyed a productive day.
"We stayed open until 8pm to cater to the people that attended this Formula E. All the businesses here were pumping and this is a very good event for the hood and we look forward to more of this happening," said Mr Lilley.
Only one restaurant manager in Green Point, that did not want to be named, said that the event had a negative impact on their business because regular customers could not find parking.
Peter Flentov, chairman of Green Point Neighbourhood Watch, also mentioned that traffic congestion caused by illegally parked cars was a problem in Green Point village, but he was pleased with the security surrounding the event.
"We were pleasantly surprised, the day went a lot smoother than we had feared. We were pleased by the large police presence, with SAPS, Law Enforcement and Metro Police very visible patrolling the area during the event. We received no reports of event-related crime on our Crime and Emergency Alert group. We saw an incident in Grimsby Road that was reported on Buzzer but don't believe it was related to the event. Traffic flowed much more freely during the event than it did on Friday," Mr Flentov said.
Ward 54 councillor Nicola Jowell acknowledged that traffic congestion is a major obstacle. Roadblocks had been set up in the area all of last week but on Friday the congestion was particularly bad.
"This was a world class event with the complexity of logistics that I don't think we have ever seen before. The agreement with the City is for a five year event cycle as the initial projection. With this being the inaugural event there will be many issues that can be improved on for the next year. The traffic congestion on the Friday is most certainly an area that will need to be improved on considerably but the roads were relatively free flowing on Saturday," said Ms Jowell.
She adds that the deconstruction of the track, stands and event equipment is underway and that there will be disruptions on the roads until March 6.
"I would like to extend a big thank you to the local Green Point and Mouille Point ratepayers' associations who were pivotal in engaging with the City and the event organisers to represent their communities and to help craft plans that would lessen the negative impact of this event," she said.
Mouille Point Ratepayers' co-ordinator Jane Meyer says lessons learnt will be applied next year so that the event may get better.
"There was lots of noise from low flying helicopters (filming I think) leading up to and including during the actual Formula E race. There were a few other little things which we will deal with in the debriefing sessions. All in all, for the first event of it's kind in our City, we think it went off really well," Ms Meyer said.