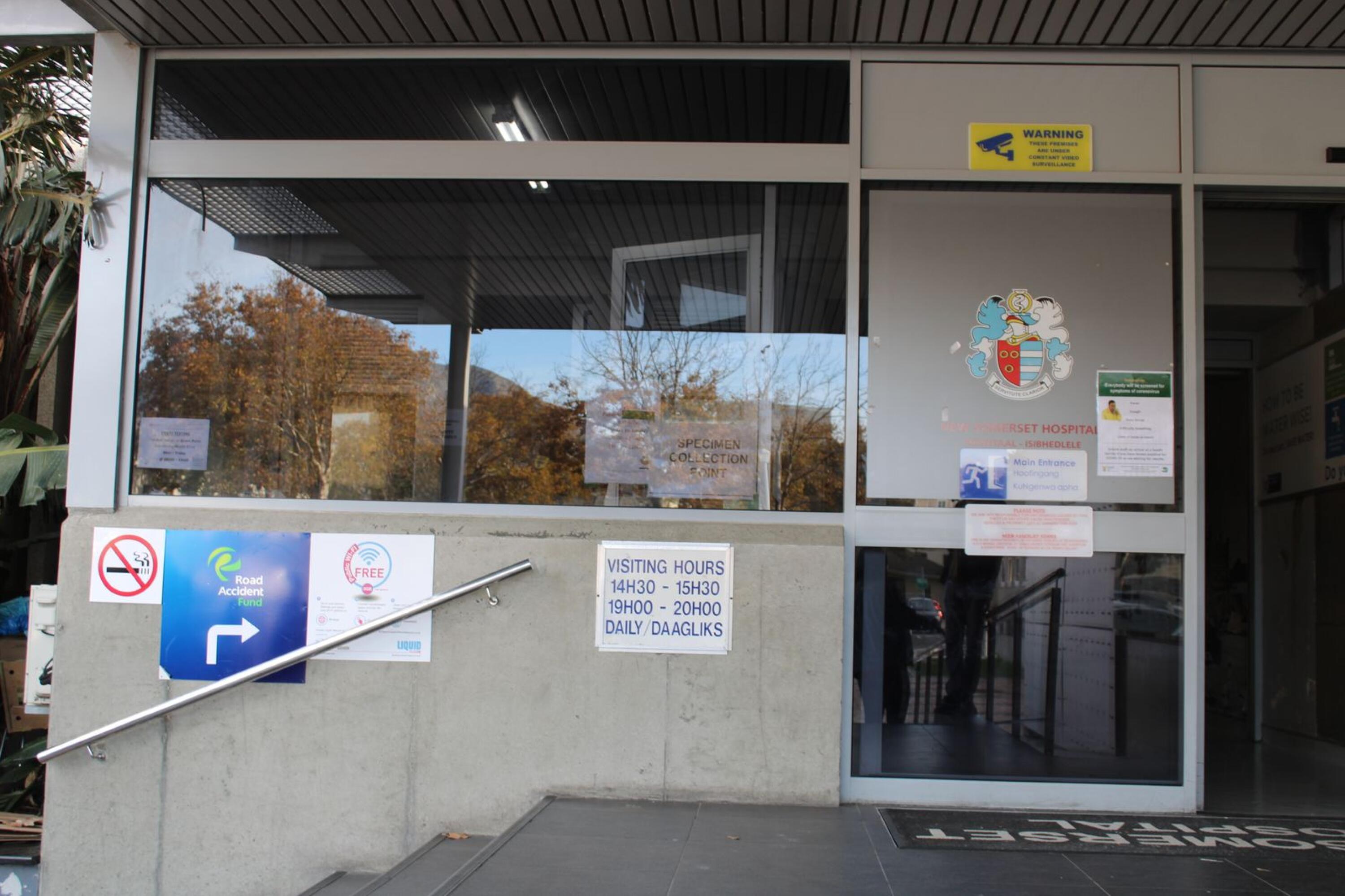 An ex-policeman appeared in court this week in connection with the fatal shooting of three people at Somerset Hospital in Green Point on Saturday night.
Among the three was 32-year-old Sea Point SAPS officer Constable Donay Philips who died early on Sunday morning May 8. The other two were patients whose identities have not been released to the media.
On Tuesday May 10, former policeman Jean-Paul Malgas, 39, appeared in Cape Town's Magistrates' court. He faces three charges of murder, a charge of unlawful possession of a firearm, as well as charges of unlawful possession of ammunition, and robbery.
Eric Ntabazalila, spokesman for the Western Cape National Prosecuting Authority (NPA) said the case had been postponed until June 30 for further investigation.
"At this stage the accused has abandoned his bail. If he applies for bail, the State will oppose bail," Mr Ntabazalila said.
The day before Mr Malgas' court appearance, the portfolio committee on health had conducted an oversight visit to the hospital, during which its chairman, Dr Kenneth Jacobs said "vigorous engagements" were needed to address the issue of members of police officers entering hospitals with firearms.
"We have seen that these incidences are increasing in our health facilities. Recently we had a case in Tembisa Hospital where the constable killed a nursing staff who was his partner. We want to have a look at the regulations with regards with the carrying of firearms by members of the SAPS at public facilities and whether there are other forms of restraints they could use, apart from entering facilities with loaded weapons," Dr Jacobs said.
Members of the committee added that the building's condition had also contributed to the incident.
"We think it could have played a role, as the shooter was said to have left the hospital in the morning and had gone somewhere and had come back, and did not seem to be exhibiting normal behaviour."
Health MEC Dr Nomafrench Mbombo thanked the nursing staff for their bravery and confirmed that a matron had spoken to the gunman after he had shot the three persons.
"She managed to calm him down and she approached him while he had a gun. She is one of the nursing sisters and he gave in to her. I want to acknowledge her bravery as she was alone with him in this six-bed cubicle.
"They (nursing staff) were all brave and are offered counselling. Plans are being made in case some of the staff cannot return because of this traumatic experience," she said.
"The sister that apprehended the shooter is at work and she is continuing with her routine even though she is traumatised," Dr Mbombo added.
The matron's identity was withheld from the media and the family of one of the deceased patients was informed.
Meanwhile, Sea Point SAPS station commander, Colonel Helena Mouton, said they were mourning the tragic loss of Constable Phillips.
"Constable DD Phillips joined SAPS in 2016 and was a member at Sea Point SAPS since November 2020. He was posted on a shift and was part of his shift till date of his death," she said.
"Constable DD Phillips was known to be respectful, friendly, positive and a diligent member amongst his colleagues."