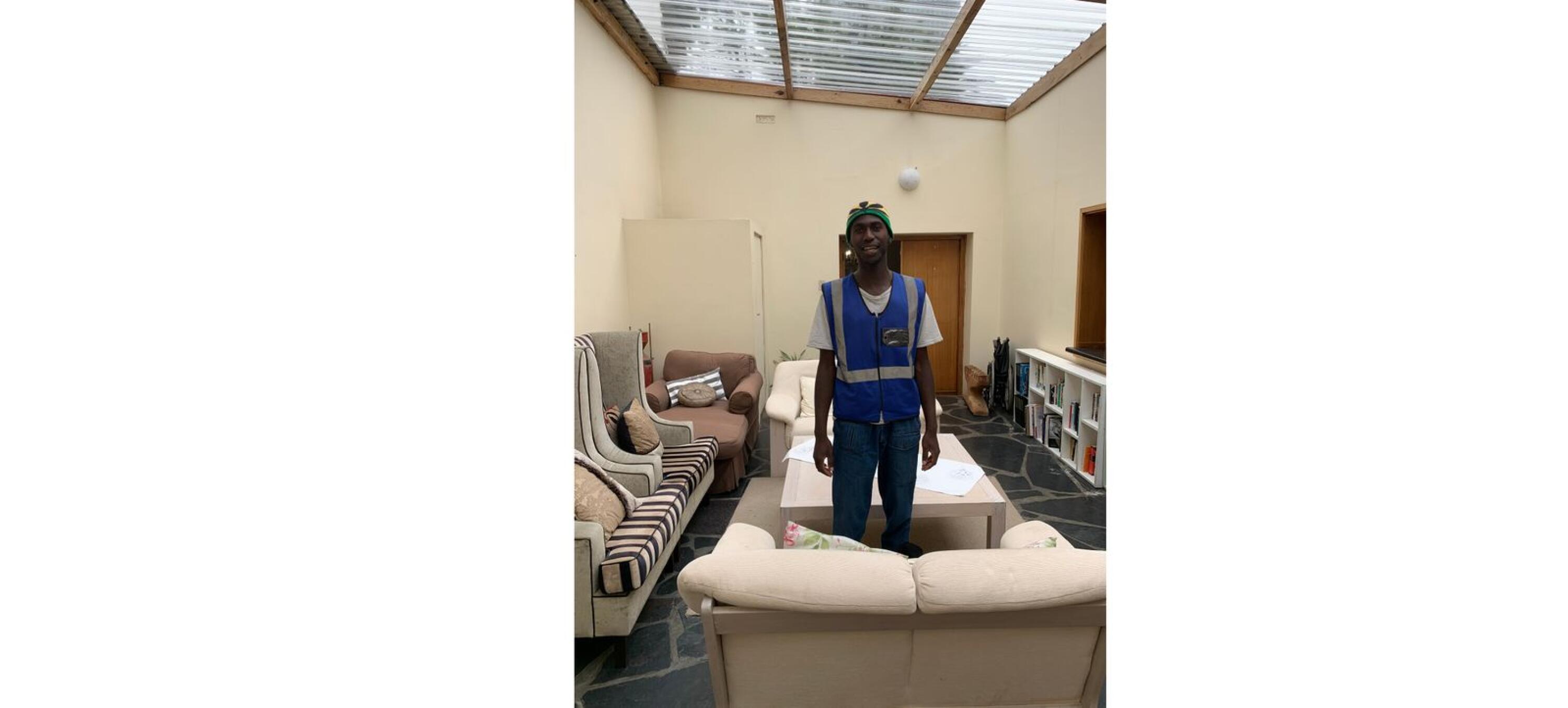 Dominique Kazadi, 23, stumbled into the fashion business in 2018 when he went to support a friend at SA Men's Fashion Week.
Mr Kazadi was still in high school at the time, only 16 years old, and while backstage, fashion designer Tokyo James immediately insisted that he put on clothes destined for the runway.
"The person in charge there said to me I look like a model and that I should just put on the clothes and they said wear this and that and the next thing I was on the catwalk, the designer (Tokyo James) said I looked like a model and that I can do this," Mr Kazadi said.
"It was a daunting experience but it was fun, and it happened so quickly. I continued doing it on and off and it was only in 2020 that I thought I want to do this as a job, but that year (2020) was a bad year for me," he said.
Mr Kazadi lost both of his parents during the Covid-19 pandemic, and despite the tragedy, he finished his final year at Maitland High School before wandering the streets of Parow.
"I was living with a group of friends in Parow and they were experimenting with drugs and alcohol and I didnt want that life for myself. I was also washing cars and doing odd jobs just to get some money to live. I applied for jobs at call centres but I don't have experience in that industry but I'm looking and willing to learn," Mr Kazadi said.
"Another friend found out about Project Hope and the shelters and that is why I am here right now. I'm grateful to have a roof over my head at the Safe Space and a job. I'm still modeling and I hope to make a career as a model. I keep fit by exercising and eating properly and I remain hopeful, " he said.
Kevin Alexander is the Field Officer for Project HOPE that operates in Sea Point, Fresnaye, and Bantry Bay and is supported by the residents association from these suburbs.
Mr Kazadi and other homeless people tidy these suburbs' streets and beaches.
"I identified Dominique as a suitable candidate for our development programme for homeless persons. He is young and ambitious, well spoken, has a positive attitude and has no issues when it comes to addiction or substance abuse. We are happy to have him as part of our team," said Mr Alexander.