Green Point resident Rene Groenewald, who graduated from the Institute of Cape Wine Masters, was awarded the Groenland Award for best viniculture graduate, at Franschhoek Cellar last Friday.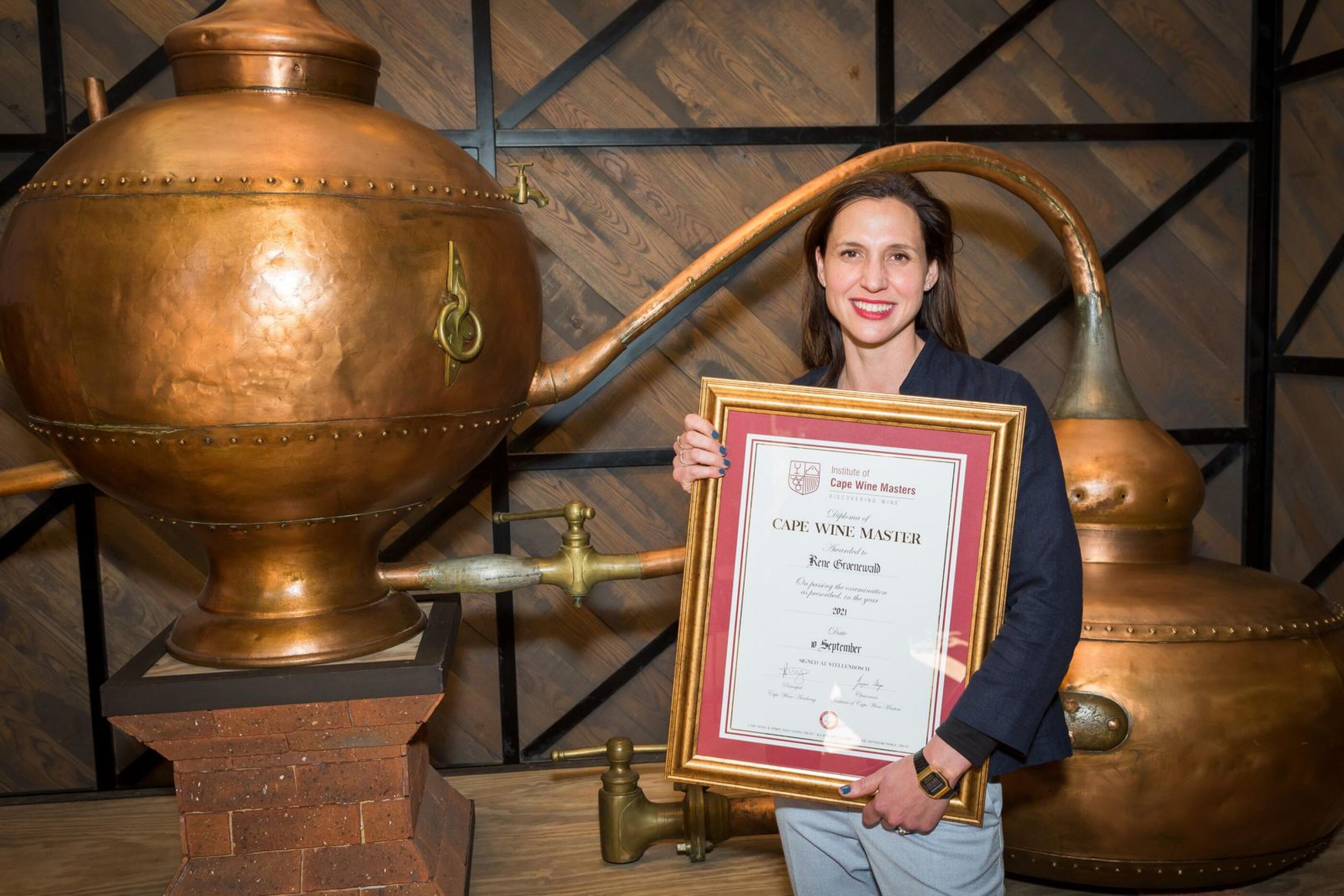 Ms Groenewald, 39, a consumer science and culinary arts graduate from the University of Pretoria is a product developer for Woolworths. Her areas of expertise include wine and beverages, horticulture, and more recently, speciality cheese
"It was a big surprise to win this award. I just wanted to finish my studies and graduate," she said.
Ms Groenewald's 2021 research paper on environmental sustainability unpacks the concerns, responses, and opportunities for South African producers to safeguard the wine industry's long-term survival, particularly its resilience to climate change. Her dissertation can be read at www.iwcm.co.za
"I want us as South Africans to lead and not to follow in the growing of grapes and the production of wines," said Ms Groenewald.
"We don't have to copy Europe; we have to find what works for our land, for our palates. We have a different climate and different people."
She is passionate about sustainability and making wine both relevant and accessible to all and her obsession with flavour and aroma led her to study the culinary arts at Hallman's as well as completing a course in advanced sensory evaluation at Stellenbosch University. She is a member of the South African Sommeliers Association (SASA) and a graduate of the Michael Fridjhon Wine Judging Academy.
"We are in a position to showcase to the world our best products. I'm happy to be part of the industry and my aim is to make a difference in the industry," she said.