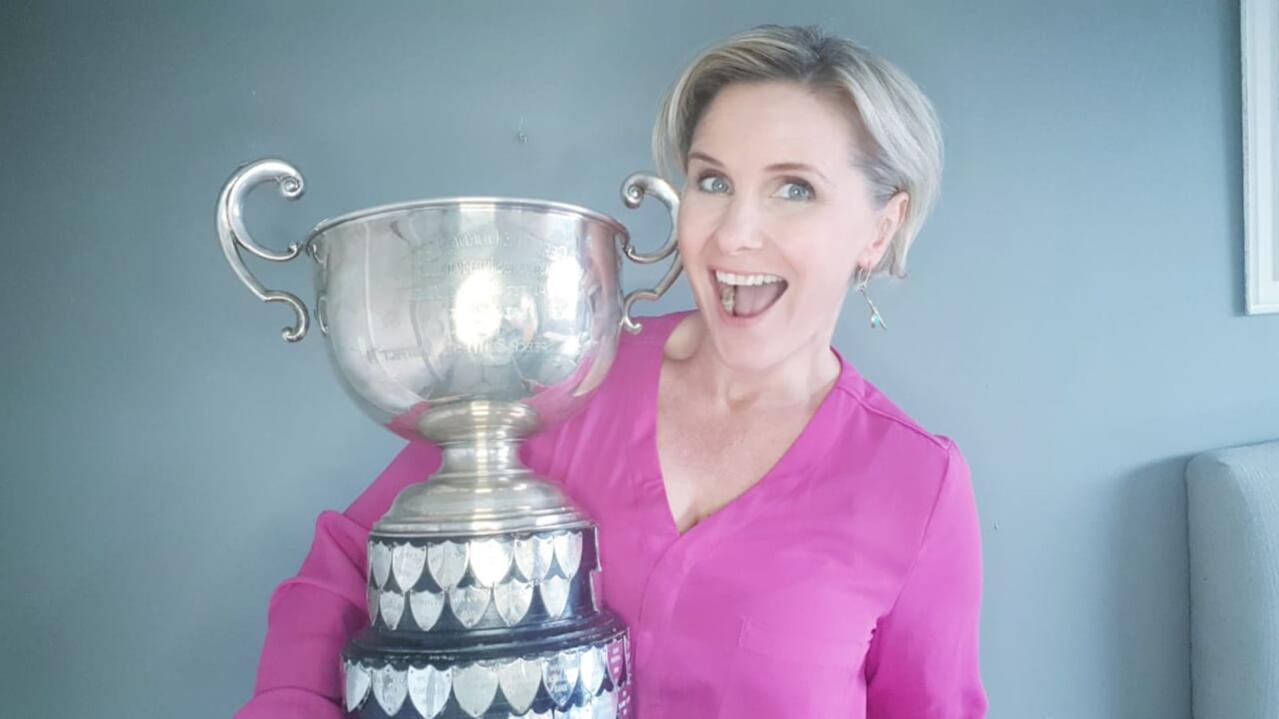 Verity Price joined Toastmasters 10 years ago to simply tag along with her sister Kay Price-Lindsey, but the fun she had with the organisation drew her in and soon she became a regular.
This past weekend the Vredehoek resident was crowned the 2021 World Champion of Public Speaking.
An ecstatic Ms Price said the competition began with 35000 competitors at club level worldwide.
She progressed through the different stages, including regional and Southern African district rounds, to become one of only 28 speakers left in the competition in the globe.
"When I joined I enjoyed the camaraderie and it grew me as a leader, I enhanced my speaking skills and became a mentor to assist others. It was fun going for speeches once a month but it's pushed me as a leader, a speaker to be more humorous and to think on my feet and the giveback to mentor other members which is really valuable for me," the 46-year old professional speaker said.
In the finals she was the only woman up against seven men. She is now the fifth woman to win this competition and the first from Africa.
"This is unbelievable; I'm going to be pinching myself for a long time. I was the only African and woman in this final. I've never been so inundated by messages on all social media platforms. I'm definitely feeling the love. I'm getting invitations to speak at various toastmasters' district events. I've got an invitation to go to China next year so we have so much planning to do. Right now I'm just doing interviews and I've got one coming up with Forbes," she said.
Ms Price's winning speech A Great Read is about people's ability to change their story.
"The more personal it is the more relatable it is, it's not about preaching a concept or trying to get across difficult information, I ask what's a simple universal experience that I had that I can share with an audience that's going to help them shift something in their lives without me preaching to them; that's the trick you learn, to take them on a journey that helps them have a realisation for themselves," said Ms Price.
She says she could not do this without her support structure that includes her sister Lindsey Kay-Price who made it to the semi-finals in 2012, her husband Greg Trompeter and her speech coach, Lance Miller.
"Speaking is a sport, the voice; the body language is all judged. I'm refining my speech, taking out one word, adding a pause, changing it with a prop, the level of crafting is next level, I can't believe how much better you can get when working with mentors, watching videos, analysing, applying, I'm loving the challenge.
"We did a watch party at the Waterfront and there were 50 people, we all observed the protocols until I won, it was very exciting, still is," said the world champion of the virtual competition.