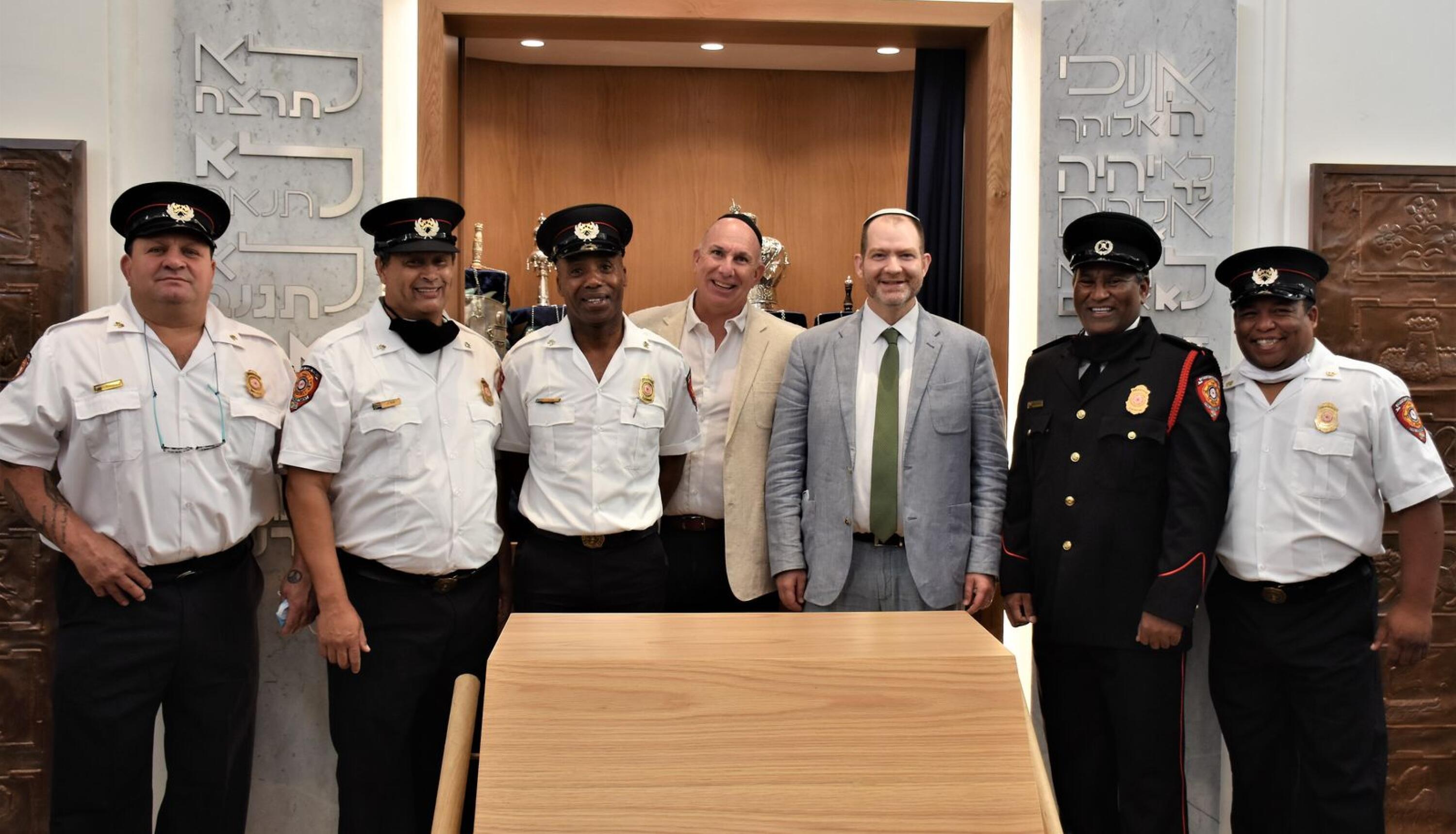 On Friday March 25, the Beit Midrash Morasha, Arthur's Road Synagogue, hosted members of the Sea Point Fire and Rescue Services for a Shabbat service in the newly rebuilt synagogue.
The firefighters were thanked for extinguishing a blaze on December 5, 2018, saving thousands of holy books from destruction.
Beit Midrash Morasha chairperson, Shaun Borstrock, and Rabbi Sam Thurgood expressed the community's gratitude to the brave firefighters.