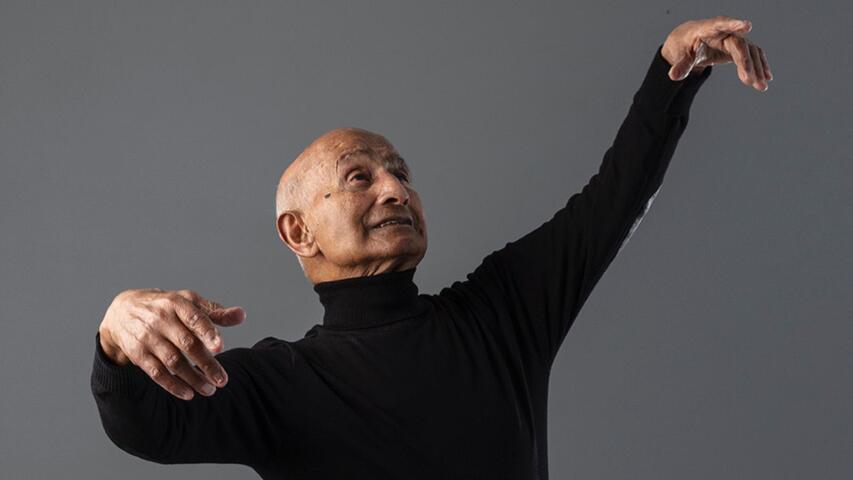 South African dance icon Dr Johaar Mosaval will be honoured in the production, Dreaming Dance in District Six: The Johaar Mosaval Story, at the Artscape Opera House from Thursday March 2 to Saturday March 4.
Presented by the District Six Museum in association with Artscape, Dreaming Dance in District Six not only celebrates Dr Mosaval but also shines a spotlight on burgeoning South African talent, both emerging and established, who continue to draw much inspiration from his story.
A versatile company of 36 will perform solos and group pieces in tribute to Dr Mosaval and his stellar career.
Jazzart, Joburg Ballet, Figure of 8 Dance Collective, the Waterfront Theatre School and the Cape Junior Ballet (CJB) will all be part of the show that will be narrated by Dr Mosaval himself.
In its first iteration, Dreaming Dance in District Six was conceptualised by former CAPAB ballet dancer Sharon Paulsen who won a kykNET Fiesta Award for it in 2018. This refreshed version of the show that once again unveils the fascinating story of Dr Johaar's life through dance, music, narration and multimedia, is co-directed by Basil Appollis and choreographer Grant van Ster.
Pas de deux and solos include Joburg Ballet's Ruan Galdino from Brazil with Chloé Blair dancing the famous Bluebird Pas De Deux from The Sleeping Beauty and The Neapolitan from Swan Lake. From Figure of 8 Collective, contemporary dancer Shaun Oelf will dance the iconic Moor's Room solo from Petrouchka and Sebastian van der Berg from Durbanville takes the role of the young Johaar.
Choreographer Robin van Wyk has created an excerpt from A Midsummer Night's Dream featuring the CJB dancers coached by Professor Elizabeth Triegaardt. The impish role of Puck, to be danced by Cleto van Rooi from Paarl, is one for which Johaar was famous, as he was with the Bluebird variation and many others. Another highlight will be an extract from Coppélia, featuring Cassiel Eatock from the Mowbray Ballet Academy as the Doll with former Cape Town City Ballet and PACT Ballet Senior Principal Johnny Bovang as the eccentric Dr Coppélius.
Dr Mosaval, who turned 95 in January, grew up in District Six as the eldest of 10 children.
He experienced the full might of the Apartheid state and was forced to pursue his dancing dreams in a foreign country. He went on to carve out an illustrious career as a senior principal dancer with London's Royal Ballet, between the 1950s and 1970s. It was during his tenure with the prestigious company that he performed before the late Queen Elizabeth at her 1953 coronation. He was also the first person of colour to dance at Artscape, known back then as the Nico Malan Theatre.
Tina Smith, Head of Exhibitions and project coordinator for the Johaar Mosaval Legacy Project at the District Six Museum, says: "We feel honoured to be able to share the scope and scale of Dr Mosaval's career and contributions through this production. His story is vital within South Africa's post-apartheid narrative and is vital to younger generations."
All proceeds from this production will go towards supporting the District Six Museum.
Dreaming Dance in District Six: The Johaar Mosaval Story takes place on Thursday March 2, Friday March 3 and Saturday March 4, at 7.30pm with one matinee on Saturday at 3pm. Tickets cost from R120 through Computicket and Artscape Dial-A-Seat on 021 421 7695. A 25% discount for group bookings, students and pensioners is only available when booking seats in person at the Artscape box office or at Computicket outlets, upon presentation of valid identification.