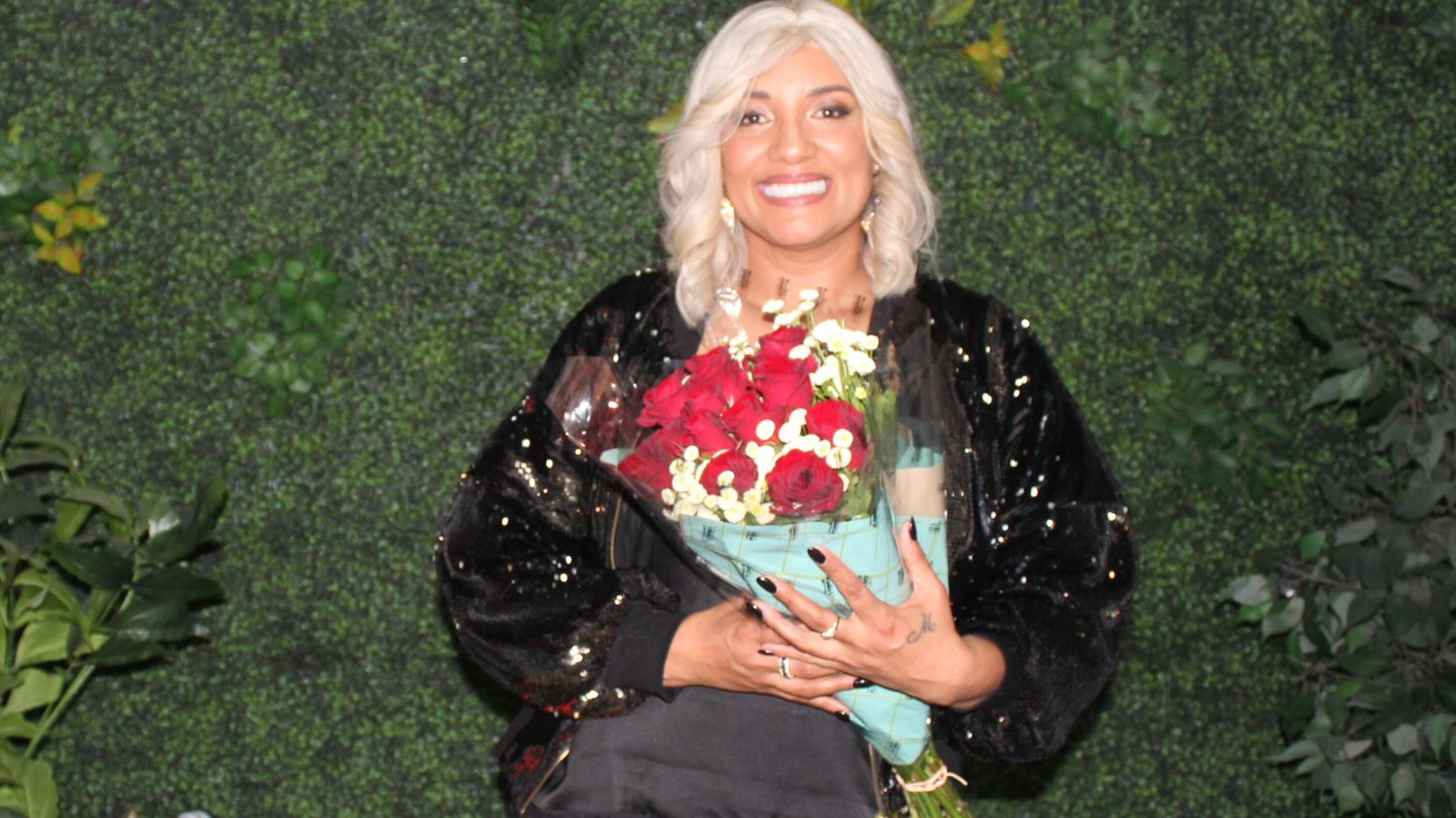 When former Athlone resident Merinda Hill turned 45 in March, she decided to reignite her love for music – the result is Something Worth To Love, a five-track debut EP (extended play) launched at the Woodstock Exchange last Friday.
"I decided sink or swim; here I go," says Hill of her decision.
Something Worth To Love was produced by Ebrahim Mallem, and all five songs, including the title track, were written by Hill, who now lives in Sea Point.
"Something Worth To Love emphasises the message that we are worth so much, and love is just not a feeling, it is our very existence. Love is vibrational, it's everywhere, everything we see around us is love," she says.
It has been a long journey for Hill to get her first EP released as a solo artist. She lived in Claremont for the first nine years of her life and then her family moved to Athlone.
"Music was always an escape for me growing up. When it came to music, I became one with everyone as I was part of the music fraternity," she says.
She was in the choir at Portia Primary and Groenvlei High, both in Lansdowne.
She has fond memories, as a high school pupil, of performing a song she wrote, during a 1994 inter-schools World Aids Day event at Vygieskraal Stadium, where she also sang Bruce Springsteen's Streets of Philadelphia.
But music took something of a back seat after school. She has worked in the military as well as for a major Dubai-based airline, and, more recently, she has been running her own nutrition business.
But it was turning 45 earlier this year, she says, that strengthened her resolve to find her voice again.
"I feel that I had to give myself the permission to step into this light because this is life."
She hopes her music will inspire young women to "feel love", to "value yourself", to "understand who you are".
Hill's parents, John and Maria Joseph, say they knew she was a star from a young age.
"She has always been a hard-working woman looking out for the needs of everyone, and we, as a family, always supported her," says Mr Joseph.
Ms Joseph, who has been part of the Good Shepherd Church choir in Grassy Park for many years, says she has long waited for her daughter to share her talents.
Hill says she plans to launch a full debut album next year.
Next month, she will perform in the Shine 2 Showcase, an ensemble of 18 singers presented by the Amanda Luyt Studios, at the Barnyard Theatre in Tyger Valley.
Something Worth To Love is on Spotify, Amazon Music, Apple Music, iTunes and Deezer. You can find out more about Merinda Hill on Facebook, Instagram and TikTok.