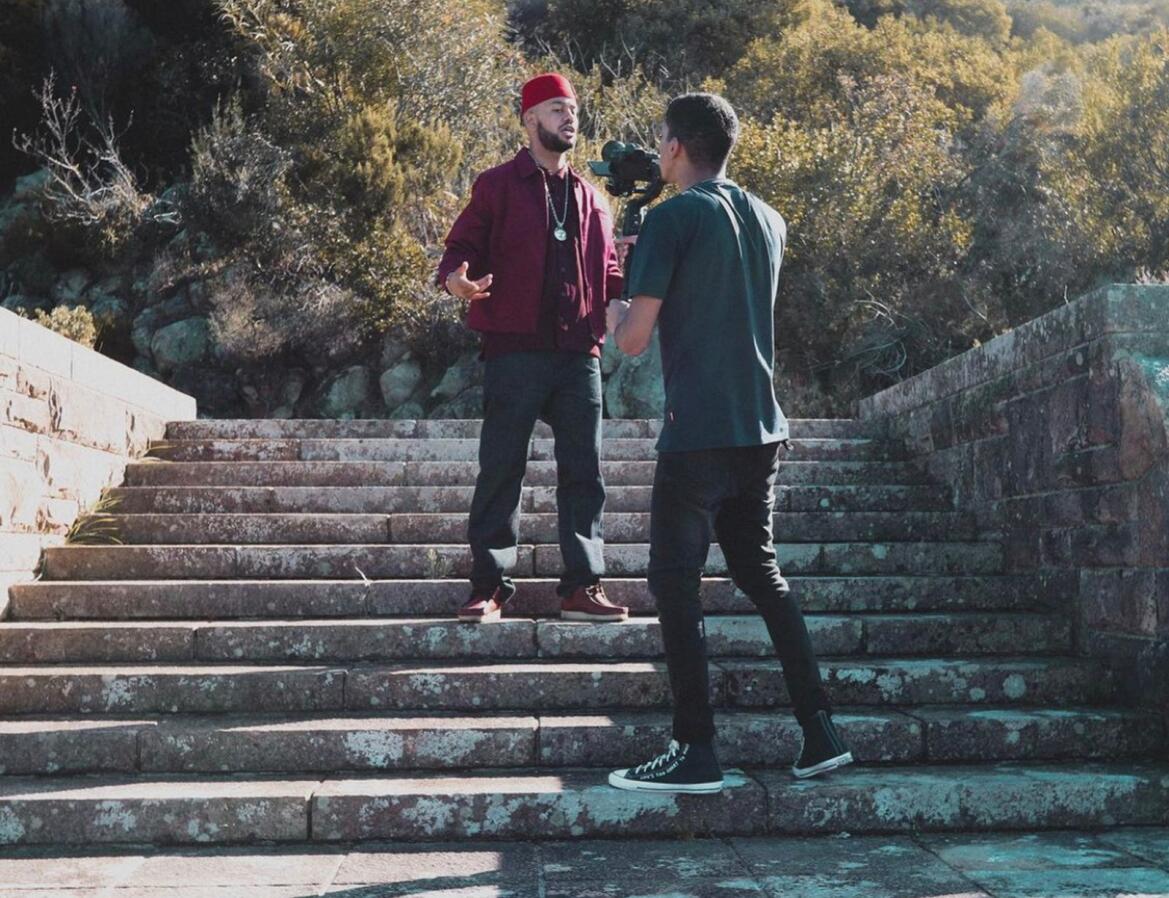 Mahmood Osman acquired the business spirit from his grandfather, who founded the Biesmiellah restaurant in the Bo-Kaap, and his father, who maintained the Schotsche Kloof Moslem Butchery.
While he is not following in their industries, four years ago, the 18-year-old founded Moody Visualz, a video production firm that has worked with well-known musicians such as Youngsta CPT, Locnville, Shekinah, and Nasty C.
"I was into photography and I liked taking pictures in the Bo-Kaap and in the city, but then I experimented with videography and I enjoyed that more, it's more my strong point and I can be more creative and that's what my business is about, making videos, commercials and I've done some work at festivals too," he said.
Mahmood believes in the power of networking as that is how he got to direct and produce a music video for Youngsta CPT and other artists.
"I met him through a friend (Ameen Harron) at a studio where they made beats, and we got to talk and that's how it started. I got a chance to shoot a video of Youngsta at a festival and a few months later they called me to do a music video. The first music video I shot for him was Better Than Money. Half the video was shot with my camera and the other half was shot with a phone. So far I've done six music videos with him and there's four that still needs to be released," said the 021 Awards 2021 Hustler of the Year winner.
The teenage video producer is self-taught and was informed by tutorials on YouTube.
"I used to follow tips for photography and Photoshop art on YouTube and I stumbled across Sam Kolder's videos. He is one of the best travel videographers in the world and I loved his videos and I realised people can travel and create content and get paid for it, so I thought I'd do the same. Another influencer I stumbled on is Cole Bennett who is a famous music producer and started watching what he does and how and I apply it to what I do. This is how I learn, I want to improve my crafts and I'm studying digital marketing at the moment to add to my ability."
One of his first projects was a content video for Instagram influencer Nadia Jaftha in Bo-Kaap.
"When I started out a friend and I just shot videos and took pictures of Bo-Kaap, the people, the houses, everything in the city. We had fun but now my goal is to expand the production company," he said.